Experience the mesmerizing nature and holy spirit of India with TripKnock's Uttarakhand Tour Packages from Hyderabad!
Uttarakhand is a northern Indian state renowned for its natural beauty and majestic mountain ranges. It has an abundance of picturesque locations, exquisite landscape views, and remote wilderness areas perfect for exploring on
Uttarakhand tour packages from Hyderabad
. From trekking in the mountains or bird watching near tranquil lakes, there are plenty of activities awaiting you which will leave you with amazing experiences that will stay etched in memory forever. Read further as we elaborate on more stunning attractions found here that are part of a
trip to Uttarakhand from Hyderabad
.But before we start, let us tell you why
TripKnock
should be the ideal travel partner if you wish to visit Uttarakhand from Hyderabad.
Why should you choose TripKnock as the travel partner for your Uttarakhand holiday packages from Hyderabad?
TripKnock
is one of the most reliable travel companies in India. We provide various
Uttarakhand holiday packages from Hyderabad
that are tailor-made to suit your requirements and budget. Our experienced team constantly strives for perfection, aiming to create a perfect holiday experience for you. From customized trip plans to expert advice on choosing destinations, we offer everything required to make sure your vacation turns out just how you want it - unforgettable! In addition, your safety matters to us as much as having a great time during this journey – so leave all worries behind and get ready for an incredible adventure with TripKnock's
Uttarakhand travel packages from Hyderabad
today.
Uttarakhand from Hyderabad tour safety guide in 2023:
Uttarakhand is a popular tourist destination for people from all over the world. While traveling to this region, it's important to be aware of potential hazards and take appropriate precautions to ensure your safety during your trip in 2023 there. Here are some tips on staying safe while visiting the place during any of
TripKnock's
's
Uttarakhand tour packages from Hyderabad
:
Be careful when trekking or hiking in remote areas, as these can often be hazardous due to uneven terrain, narrow paths, and inclement weather conditions. Make sure you wear proper clothing, such as sturdy shoes with good grip, so that you do not slip or fall off cliffs.
In addition, always carry an emergency kit consisting of necessities like first aid supplies, energy bars/snacks, flashlights, extra batteries, etc., just in case something happens unexpectedly while out exploring nature's wonders.
Avoid consuming alcohol or any other intoxicants before embarking on activities such as trekking, rafting, paragliding, etc., since they impair judgment which could lead to dangerous situations.
Stay vigilant about wildlife - especially tigers – near Corbett National Park and other wildlife sanctuaries, as these animals can be unpredictable. Be sure to stay in your vehicle while traveling through the park or even if you are just walking around.Also, never try feeding any wild animal since this could lead them to contact with human pathogens, risking their lives.
Avoid venturing out alone at night, and stick with the tour guide who knows the area well so that they may provide guidance and assistance should something happen unexpectedly. Also, always carry a map along whenever possible to avoid getting lost within unfamiliar terrain.
Last but not least,respect local customs and traditions: Dress modestly (especially women), maintain good hygiene by washing hands regularly using hand sanitizer, etc., and avoid littering public places like streets and parks, thus helping preserve the natural beauty surrounding the region.
Best time to visit Uttarakhand from Hyderabad
You would possibly be amazed to know that, unlike popularbelief, Uttarakhand can be visited throughout the year. Indeed the best time to visit this place on your
Uttarakhand holiday package from Hyderabad
is between March and June when summers are in full swing; however, other seasons offer their own charm.
Summer Season (March – June)-:
This season is the most popular one for planning
Uttarakhand Vacation packages from Hyderabad
. The temperature ranges between 20°C and 35°C, making it perfect for exploring beautiful hill stations, such as Nainital, Mussoorie, Kausani,Ranikhet, and Almora,on foot or by car. And don't forget to add a jungle safari in Jim Corbett National Parkto your itinerary for the closest exposure to breathtaking wildlife, including the royal Bengal tigers you can get ever get anywhere in India.
Besides that, many annual festivals like Ganga Dussehra (celebrated in May) and Bhaitauli (in March/April) held during these months add a unique charm to your vacation herewhile
Char Dham Yatra
begins around May until September – an ideal opportunity if you are spiritually inclined but even otherwise since its stunning landscapes have much more than meets the eye.
During this period, you can enjoy pleasant weather with clear skies that are perfect for sightseeing without too much heat or humidity. It's also a great season for outdoor activities such as trekking in the mountains or camping under the star-studded night sky, both of which will make your trip even more memorable.
Rainy Season (July- September) -:
The monsoons bring about an overall freshness; however, you should keep off visiting high-altitude regions since landslides can occur due to heavy rains. But if going spiritual sightseeing around cities such as Haridwar and Rishikesh while getting huge discounts on everything from hotel booking to other things sounds interesting, the rainy season could be the ideal time for booking a
Uttarakhand tour package from Hyderabad with TripKnock
.
Winter Season (October- February) -:
if you are a young couple looking for a perfect honeymoon spot and want to witness snowfall when roaming around hand in hand with your partner,then plan your
Uttarakhand honeymoon package from Hyderabad
around December – February when temperatures may plummet, but it sure makes up for its layer of beautiful mist over already picturesque winter wonderland views of Uttarakhand. This makes it an excellent time of year, especially if skiing or mountaineering activities have been included in your itinerary while booking our customized tours online through TripKnock's website. Sono matter what season it is, don't wait further and book your
Uttarakhand tour packages from Hyderabad
today with TripKnock and enjoy a once-in-a-lifetime experience you will cherish forever. Pack wisely depending upon temperatures,and carry rain gear during monsoons as you don't want nature's downpours to ruin plans mid-way.
Best places to visit in Uttarakhand from Hyderabad
Nainital -:
Nestled in the Kumaon Hills, this hill station has a beautiful lake at its center and is surrounded by seven hills that add beauty to its already magnificent vistas. With plenty of attractions, such as boating on the shimmering waters, visiting snow viewpoint or Tiffin Top for amazing views of Himalayan ranges along with several temples - there's something special here waiting for everyone. The place boasts a vast range of appealingtourist attractions, including Naina Devi Temple, Naina Peak, Pt. G.B. Pant High Altitude Zoo, Nainital Lake, Cave Garden, Himalaya Darshan, Himalaya Darshan and Echo Zone, Gurdwara Singh Sabha, St. John's Church Kilbury, Tiffin Top, Gurney House, Tibetan Market, Thandi Road, Snow View Point, Mall Road, and Sat Tal Hanumangarhi.
Mussoorie -:
Mussoorie offers an unforgettable experience when you visit places like Gun Hill viewpoint or Mall Road – both offering some breathtakingly stunning panoramic views over Doon Valley, besides being buzzing hubs full of cafés, restaurants, and shops selling local handicraft items that make perfect souvenirs from your trip.
Jim Corbett National Park and Tiger Reserve-:
The oldest national park in India, located near Ramnagar town, hosts more than 50 species making it one ofthe most visited wildlife reserves due to the presence of majestic royal Bengal tigers apart from various other mammals plus varieties of birds which entices nature lovers all around the year during their
Uttarakhand Tour Packages From Hyderabad
. Moreover, if you are lucky enough, you can even spot Indian leopards while taking a jeep safari through the jungle.
Haridwar -:
It is an ancient city located in the foothills of the Himalayas. It's one of the seven holiest places for Hindus and, therefore, attracts thousands of devotees from all over India every year who come here to take a dip into its holy Ganges river that flows through this place or witness evening Aarti at Har-Ki-Pauri ghat.The place is an essential part of our
Uttarakhand family tour packages from Hyderabad
.
Rishikesh -:
Known as 'the Gateway To The Garhwal Himalayan' region, Rishikesh not just offers religious significance but also has some amazing adventure activities such as river rafting and bungee jumping along with camping sites near beaches which makes a perfect spot for a short weekend getaway!
Almora -:
Almora is a beautiful hill station located in the Kumaon region of Uttarakhand. This place has numerous attractions like Nanda Devi Temple, Bright End Corner, Katarmal Sun temple, and Jageshwar group of temples, making it the ideal destination for anyone looking to explore religious significance during their stay here.
Auli-:
One of India's most beautiful ski resorts, Auli offers a variety of activities such as gondola rides, trekking,and skiing, plus a view towards the grand Himalayan Mountains makes the perfect spot, not just for winter but also for the summer season when booking through
TripKnock's customized Uttarakhand trip plans
.
Ranikhet-:
Another stunning hill station in the Kumaon region of Uttarakhand,it's known for its serene atmosphere and peaceful surroundings, which make it an ideal destination to escape the hustle and bustle of city life. Besides that, places like Jhula Devi Temple and Chaubatia Gardens are a mustwhen you visit Ranikhet. So, with all these awe-inspiring attractions that make Uttarakhand a top tourist destination for every traveler, we hope you are now ready to embark on this journey and start exploring the beauty of North India. So what are you waiting for? Book your
Uttarakhand tour packages from Hyderabad
today through
TripKnock's
and get set go!
Why Choose TripKnock?

100%
Money Safe

5,704+
Happy Travellers

450+
Hotels & Transport

150+
Ground Experts

24x7
Customer Support

Discounted
Best Deals
PASSENGER REVIEWS
Take a look at what our travellers have to say about their experience with TripKnock travel arrangements & services.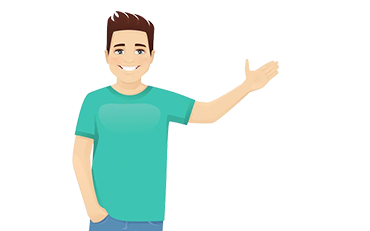 Margi Patel
Anand, Gujarat
Travelling to the unknown places is not easy but TripKnock has made it quite easy for us. Thank you TripKnock and specially Mr. Ankit Sharma for providing us facilities and paying attention towards us.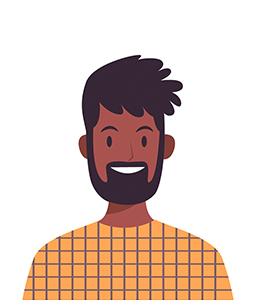 Parashuram Sarda
Bangalore, Karnataka
Nice experience for this tour specifically for our senior citizens. Tour Guide Sharma ji and Driver jitender is very cooperative and helping our senior citizens to step up and step down.Thank you Tripknock and their staff.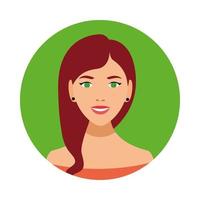 Bhavika Sane
Mumbai, Maharashtra
We had amazing tour varanasi to lucknow... everything was up to mark from pickup ,driver to all sightseeing. Ankit sharma was very good in arranging our trip and making it successful.I would surely make another trip with them.😇😇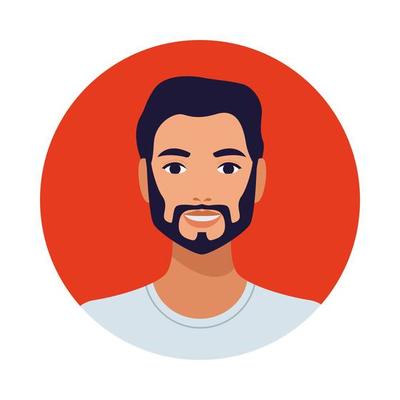 Pamu Sudhakar
Hyderabad, Telangana
I booked Kerala tour package for 6 days from Tripkock. I enjoyed this package including hotel bookings and transportation by Car with good car driver. Especially, Mr. Ankit Sharma was cordinate every day and good communication with me. Very good all the best.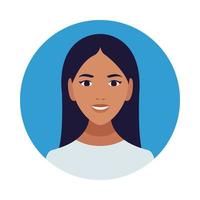 Vyapti
Mumbai, Maharashtra
Thank you team tripknock and Mr Gitesh for arranging and managing our Kerala family trip. We are really thankful for the wonderful experience. Hotels and transport driver both were great. We would really like to have another trip soon with you. Thank you ❤️.