Explore in Leh Ladakh with Best Ladakh Tour Packages
Ladakh stretches from the Himalayas to Kunlun ranges, situated at the height of 9800 foot from sea level. We all have a long list of places to be visited in our life and Ladakh is one of them. No matter whether you are the one who travels with his/her loved one or a solo soul, Ladakh will be at your top list. Ladakh has become a Union territory located in North India, earlier it was the part of Jammu and Kashmir. It is most famous for its unique culture and eye-catching landscapes. Ladakh tour package becomes more exclusive because there is no modern and fancy roads, infrastructure and hotel. Lack of such things just doubled our thrill.
Ladakh conjures the travellers of some Martian sceneries. Have ancient Tibetan monasteries, sky-touching mountains, glistening lakes, vague wildlife and hospitable locals. Holidays in Ladakh is like a second home to adventure seekers. Passing the high-altitude passes ona bike, staying with locals, the panoramic view lakes like Pangong, monasteries perched on the mountains, having local cuisine, these all experiences will not fade away easily after your Ladakh trip with us .

Top sightseeing in Ladakh
It can be the stunning Zanskar Lake or attractive Buddhist monasteries, Ladakh has everything to attract its tourist from all over the world. This craggy land is a great gift of nature. It's a piece of art which just mesmerise you whenever to see it. Let us go through the list of things that can be visited during your Ladakh Holidays.

Leh Palace-: King Sengge Namgyal built this palace in the 17th century and is among the most attractive architectural piece of Leh that must be visited in your holidays in Ladakh . Formerly the Buddhist King erected this Leh Palace in 1553, in the form of a figurine of Lord Gautam Buddha. It provides you with an awesome view of the city from the height. Standing at Namgyal hill, it's momentous to Buddhism and Buddhist culture.

Kargil-:Famously known as the land of war because of the world-famed Kargil War. But Kargil is much more than this, its natural beauty and experiences shall amaze you. From a warm welcome to local food, shopping to sightseeing everything during the trip to Leh Kargil is heavenly. The culture is a blend of both Islamic and Tibetan culture, and noticeable in their food and architecture.

Baralacha La Pass -: This is one of the uppermost passes in Ladakh. One will cross Baralacha La Pass while going to Ladakh via Leh Manali Road. The thrill is the treat of this pass, the snow-covered hills and the rigid roads both are ice on the cake. Only during summersyou can go through this pass because during winters it is fully covered with snow.

Pangong Lake-:This place is going to make you feel like a Bollywood celebrity, as many film and song shootings have been done here. The spectacular views of the different colours of mountains visible in the crystal-clear water of Pangong will mesmerize your eyes. What makes this lake unique is, it changes its colour from green, blue to grey. So be ready to take tons of pictures on this picture-perfect place during your Ladakh Honeymoon Tour package.

Wanla Gompa-: This monastery was erected nearby 1000 AD, it's a historical place that is renowned for its eleven headed picture of Mahakaruna. This monastery is home to various paintings which are correlated to Buddhist. You are going to experience something magical during your solo trip to Ladakh .

Zanskar Valley -: Situated in the eastern area of Ladakh, Zanskar Valley is famed for its natural beauty. Visiting here is like visiting a spiritual fairyland. Green Land and white mountains are like a treat to the eyes. The atmosphere is serene and tranquil, which helps one to revive and rejuvenate one's soul in such spiritual surrounding during your family trip to Leh- Ladakh .

Moonland-: Situated at Leh- Kargil route, the place is also very beautiful as like its name. The name Moonland has been given to it because of its unique landscape which resembles the moon. It seems like you are in a magical world during full moonlight. So, do not forget to add this surprising place to your Leh Ladakh tour package with your family.

Nubra Valley -: This place is most famous for its trade road which connects Tibet to Turkistan via Karakoram Pass. It is among the most fascinating places in Ladakh . Various monasteries catch tourist's attraction. Its scenic beauty is picture perfect and gives the best for Instagram posts.

Magnetic Hill -: Among the list of top-rated destination of Ladakh, this place is blessed with natural beauty which is just breathtaking. There is some magnetic power that attracts everyone there. A lot of tourists all over the country come to visit this hill. Major attractions are Hemis Monastery, Hemis National Park, Nubra Valley, Pangong Tso lake Shanti Stupa, Zanskar Valley, Zanskar river confluence, Khardung-La pass.
Best time to visit Ladakh
To enjoy your trip fully you need to choose the right time to visit the right place. Here is the detailed weather of Leh and Ladakh, after reading this you can decide the time you want to choose for your holidays in Ladakh.

Starting April is the beginning time of the high season in Ladakh when a tourist from all around the globe starts coming to Ladakh after a long nasty winter. During this period, you will get to see all the guesthouses, hotels and restaurants operating again. Just after the opening of the Srinagar- Leh highway in the middle of May, tourists in bulk come to Ladakh. The best time of visiting Ladakh starting April.
Pangong Tso begins to melt but Khardung La and Chang La still wear a white sheet of snow giving a view of the winter landscape.

Monsoon time: - During August and mid-September, rain starts in Ladakh, rivers are full of water.

The time when beauty is at its best: If you have a great love for photography and love to capture primary hues of mother nature in your clicks, then plan your Ladakh trip fromthe middle of September to the middle of October. The sky is clear, lakes are full of blue water, days are sunlit and the grasp in the air is bracing. You will get this experience of glory on both the routes Srinagar to Leh and Manali to Leh. And the best thing about this season is the roads are in their good incision.

Most famous chilled winters: - Ending October to the mid-November, sub-zero temp. and the cold mends become normal. All the shops, restaurants, hotels, guesthouse which are above 13,500 feet shut down for the period. Main highways from Srinagar and Manali remains open, but conditions are not favourable to plan trip to Ladakh .
These bone-chilling winters continue till March, frequent snowfall and incessantly falling temperature makes this weather harsher.

Culinary of Ladakh
Resembling Tibetan cuisine, the most loveable food of Ladakhi locals is a sizzling bowl of noodle soup named thukpa and tsampa (a kind of roasted flour, which can be eaten without cooking). The perfect meal for the trek. Skyu kind of a pasta dish that is cooked with root vegetables and milk, it's the staple of Ladakh.
Tea lovers are going to surprised after knowing that Ladakh has its unique tea made up of green tea, butter and salt, having a great creamy and soupy texture. Famously known as gurgur chai, one can take it with oneself and try it out in its kitchen.

Alcoholic drink famously known as Chhang is made up of Surplus barley. Mostly used on festivals and special occasions. Tourist can enjoy Chana dal and puri, samosas as evening snacks from the local market in their family trip Ladakh or honeymoon in Ladakh or solo trip to Ladakh.
On matter in which part of Ladakh you are, everywhere you are going to find Tibetan- style food corners and restaurants, heartly sailing steamed momos and a hot bowl of thukpa, a delight for vegetarians.

Way of reaching Ladakh
There are two main roads of reaching Leh, one is from Manali and the other is from Srinagar. Both are going to give you an awesome experience with scenic beauty, hairpin bends, sharp roads. People having altitude sickness can opt for Srinagar Road as relatively its altitude is lower, open between June and October.
On the other hand, there is Manali to Leh route mostly preferred by tourist across the country to travel to Leh. It takes 2 days period to reach Leh with one night halt at Sarchu or Keylong.

By flight -: There is a direct flight between Delhi/ and Leh landing at Kushok Bakula Rimpochee Airport. But to get this flight your pocket friendly and to reduce the chance of getting flight cancelled due to bad weather you must book it earlier. Earlier to book it, cheaper the flight will be. The number of flights is operating like Air India, Spice jet, Vistara. Go Air also operates from Mumbai and Srinagar to Leh and Air India from Jammu, Srinagar and Chandigarh to Leh .

By train-: The nearest airport to Leh is Udhampur, Pathankot and Chandigarh. After reaching there you can get a bus which is a journey of 2-3 days.

Motorbike-: Adventure lover's only choice is a bike ride to Leh. Leh- Manali road is the most famous route among bikers.Favourable conditions for biking to Leh is from June to October, during this time you are going to get open roads and the passing view is enormous. Tourist can easily rent a bike in Manali, numerous rental companies are there all around the city where one can get Pulsars and Royal Enfield on rent. The most famous circuits of Leh trip among bikers are Delhi-Chandigarh-Manali-Keylong-Lehand one is Delhi- Jalandhar- Patni Top- Srinagar- Kargil- Leh.

By jeep -: Jeep can also become one of your choices to travel to Leh from Manali. The number of shared jeeps run from Manali to Leh on daily basis. It takes just 24 hours to get you to your destination as compared to that long bus journey of 2 days. The journey is a little bit uncomfortable in the shared jeep. We can arrange a private jeep for you to make your journey comfortable in your Ladakh trip.

By Bus-: There are two main routes by bus to Leh one is from Manali and another is from Srinagar. Depending on your preferences you can opt for it.
Do not waste time just decide when to travel and we promise to make your Leh Ladakh trip memorable for a lifetime.
Why Choose TripKnock?

100%
Money Safe

5,704+
Happy Travellers

450+
Hotels & Transport

150+
Ground Experts

24x7
Customer Support

Discounted
Best Deals
Faq's for Laddakh Tour Packages
Why Book with Tripknock?
Tailor Made Experience
Customised your own holiday package as per your comfort with Tripknock Consultants.
Guaranteed Quality
Get the best Quality of Services on bookings & Guaranteed Satisfaction after Trip.
24X7 On-Trip Assistance
We ensure your hassle free trip & available for every queries during the Trip.
Client Satisfaction
Over 500+ Trips completed with 100% client satisfaction & positive feedbacks.
PASSENGER REVIEWS
Take a look at what our travellers have to say about their experience with TripKnock travel arrangements & services.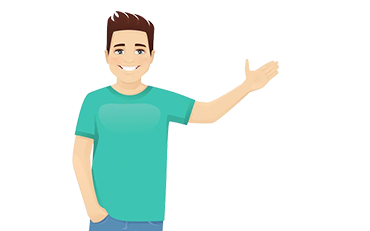 Margi Patel
Anand, Gujarat
Travelling to the unknown places is not easy but TripKnock has made it quite easy for us. Thank you TripKnock and specially Mr. Ankit Sharma for providing us facilities and paying attention towards us.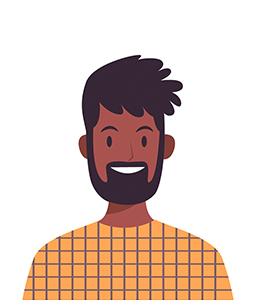 Parashuram Sarda
Bangalore, Karnataka
Nice experience for this tour specifically for our senior citizens. Tour Guide Sharma ji and Driver jitender is very cooperative and helping our senior citizens to step up and step down.Thank you Tripknock and their staff.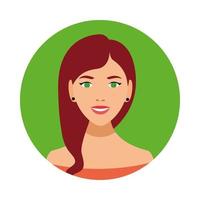 Bhavika Sane
Mumbai, Maharashtra
We had amazing tour varanasi to lucknow... everything was up to mark from pickup ,driver to all sightseeing. Ankit sharma was very good in arranging our trip and making it successful.I would surely make another trip with them.😇😇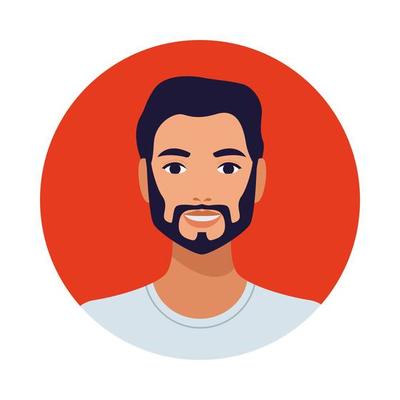 Pamu Sudhakar
Hyderabad, Telangana
I booked Kerala tour package for 6 days from Tripkock. I enjoyed this package including hotel bookings and transportation by Car with good car driver. Especially, Mr. Ankit Sharma was cordinate every day and good communication with me. Very good all the best.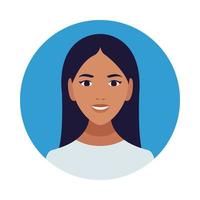 Vyapti
Mumbai, Maharashtra
Thank you team tripknock and Mr Gitesh for arranging and managing our Kerala family trip. We are really thankful for the wonderful experience. Hotels and transport driver both were great. We would really like to have another trip soon with you. Thank you ❤️.