Top & Best Dubai tour packages to create unforgettable memories
When we talk about Dubai it means next to perfection. With the amazing building, skylines, Structuring and packaging, the city continue growing and astonishing the world. Dubai is a space-age city with development and invention keep on going based on ideas. This land seems like some magician has created it with great love. Most of the Indian's first international trip is Dubai Holiday Trip. Bruj Khalifa to breath taking dessert safari, the stunning Miracle Garden to Pleasurable Bollywood parks, this land has everything to amaze you. This bouncing tourist attraction has set a bar for every country.

The best time of visiting Dubai.
As Dubai is a hot city so best time of visiting Dubai is during Winters, which is from November to April. The main two seasons of Dubai is summers and winters. We can observe summers from May to October. During winters, the atmosphere is very soothing, and temperature range from 19 to 32 degree Celsius, makes winters best season of visiting Dubai. But if we talk about summers the temperature raises up to 24 degree Celsius to 43 degree Celsius. During winters only we also get rainfall in Dubai, which enhances the beautiful experiences of travellers in Dubai. The light rain showers make atmosphere more romantic, hence an ideal place for honeymooners.
As the temperature is moderate which enable travellers to enjoy at beaches and take up some outdoor activities like dessert safari, picnics, dune bashing and many more in your Dubai trip. Enjoy hot sunshine during day times along with bright blue sky and proceed towards evening which is ice topped with gentle cool desert breezes. Shopaholic has a treat in January and February as there is a Shopping fest during this period. There are amazing offers during this time of the year. This fest starts in January and goes till February, includes offers up to 75% of discounts on jewellery, electronics, cloths, make up, fashion and many more in the list.
Well starts getting better from October when average temperature remains 28 degree Celsius. You are advised to always keep a light jacket with you in case it is too breezy. During June and August, the temperature is very high hence make this city unfit for visiting, but it is the budget friendly time of coming on Dubai family Trip. As it's the off season so you can enjoy luxury holidays at very cheap prices.

Honeymoon in Dubai
Dubai is an ideal place for honeymooners as for couples there are lots of things to enjoy and lots of destinations to visit. It is a debauched city with hundreds of surprises at every corner. When you plan and book a Dubai trip for Honeymoon than you are going to a land which has faultlessly fused its home Arabian culture with all the indulgence of the west. Dubai has the taste of every culture in it, people from all over the world feel like home here. Fusion in the culture can be found in their cuisines too. You will experience the rocky beauty of adventure and dessert in you trip. Plan to go on a desert safari, along with belly- dancing. Tripknock promises that you will never forget your honeymoon trip to Dubai, your trip will remain with you for lifespan time.
Romance and adventure side by side, this kind experience you are going to have in your honeymoon trip. There are bucket of exposures and activities to enjoy with your life partner. Your tour package will have everything in it from dune bashing to shopping in Mall, from sailing to desert safari. Dubai Creek cruise dinner is going to make your night a ball night which is filled with romance.

The Dubai Shopping Festival
The DSF (Dubai Shopping Festival) starts by the ending of December of every year and end in the month of February. Many people plan to Visit Dubai just because of this festival. It is a fantasy for a Shopaholic, together time for full family and delight for children. This period time has bunch of festivities and activities. This gives Dubai holidays brand new vibrant vibes and cheerfulness.
In the Middle East, Dubai Shopping Festival is the biggest festival tied with an entertainment factor. Whatever is in your mind you are going to have that in this shopping festival with bumper discount up to 75 percent. Every street, corner is converted into a shopping area, not only mall but every shop and stall give heavy discount during this festival period.
This 2–3-month festival deserves to be visited with your family, friends, or relatives. Enjoy the commendable shopping, culture and art with your partner, family, and friends. At the time of this festival, you enjoy several activities, live shows, dramas that are everywhere in Dubai. It is the peak time of visiting Dubai because of favourable temperature too. So, if you are planning to visit Dubai During this time of the year, so make sure to book your air tickets and hotels prior so that you can have best package at best rate.

How to reach Dubai
The best way of travelling to Dubai is air ways, Dubai international Airport is the busiest and a world- class airport terminal in UAE. It is efficiently connected to all prime cities of India, cities like Hyderabad, Delhi, Mumbai, Chennai, Kolkata, and Bengaluru, which makes it very convenient to travel to Dubai from India. From every city you will get some indirect or direct flight to Dubai, which make it a very convenient international country to be reached from India. Some of the renowned flights which flies to Dubai are Indigo, Emirates, Fly Dubai, Etihad, SpiceJet and Air India. Dubai Airport is almost 5 km away from the main town but there are many local transports which makes well connectivity.
If there is any problem of getting Dubai Flight than you can opt for Dubai's nearest airport Sharjah. There is no visa on arrival in Dubai for Indians, so you need to first get the visa before flying to Dubai. You can very easy get UEA visa with very easy procedure within 4 to 5 working days. But if you are Schengen, UK, or US visa holder than there is no need of getting a separate visa, you just need to fill a form when you land in Dubai.

Local Transportation in Dubai
RTA in Dubai manages the local transport within Dubai there are buses, trains, metros, water taxis and ferries. Best thing about this transport system is there is only pass required to travel in any mean of transportation; pass is named as the NOL card. There is no headache of purchasing different pass for different transport service. You can also rent a car for self-drive all you need a driver license to enjoy your Dubai tour package.
Things to do in Dubai
Dubai is a bucket of adventure where adventure seekers can smoothly dive. There are lots of adventurous activity to do while on your Dubai trip. No matter you are on land, sky, or water, everywhere there is something to thrill you. Starting from Skydiving, going off road driving, to mountain climbing, and carry on. Dune Bashing is going to rejuvenate your soul, heart, and mind along with mouth- watering Bedouin-style Bbq dinner. Go on a camel ride in Dubai, taste the flavour of traditional hookahs along with viewing belly dancing. Water sport lovers can go for Scuba Diving at Dubai Jumeirah. Beginners can first take a session of 2 hour and underwater pictures will also be taken.
Smell the traditional species of Dubai in Bur Dubai. Go to the beaches of Dubai, have some sunlight, pick some sand in your hand and enjoy the sea.
Places to be visited in Dubai
1.Dubai Aquarium-: It is a family treat the largest aquarium in the World. It is a 10 million ltrs tank which has fabulous marine life of about 140 species, which also includes rays and sharks. The time you arrive the 48 mtrs long channel, you will just see blue everywhere. There are several other activities which can be added like a glass bottom boat tour, snorkelling cage, swimming with sharks etc.
2.Burj Khalifa-: For some tourist Dubai holiday trip means visiting Burj Khalifa. It is the most famous tourist attraction of Dubai. It is 2722 ft high and the tallest building in the world. It has two decks, one is on 125th floor and other is on 148th floor. It depicts the Dubai's will of making possible everything.
3.The Atlantis-: It is a symbol of luxury, a 5- star hotel having the theme of the Atlantis. It is situated on the Palm. Its underwater suits are named as Poseidon and Neptune. If you book the room in this hotel than you can visit the lost Chamber Aquarium and Aquaventure Water park. Its restaurants serve best Italian, Asian and Japanese food.
4.Burj Al Arab-: It has its name in the world's most luxuries hotel, one of the most popular hotels of Dubai. It has an underwater aquarium restaurant Al Mahara and enjoy the roof while dining. From the terrace pool to nine restaurants to beautiful interiors, luxury is everywhere in this hotel. Every corner of this depicts luxury.
5.Dubai Mall-: This is situated next to renowned building Burj Khalifa, it is the largest mall here. The utter scale and size of the mall just mesmerized the tourist. It is so big that it is not anyone's cup of tea to explore the whole mall in a day. For the ease of visitors there is a shuttle service so that they can easily explore the mall. In this mall you are going to witness the world's largest aquarium named as the Dubai Aquarium.
Why Choose TripKnock?

100%
Money Safe

5,704+
Happy Travellers

450+
Hotels & Transport

150+
Ground Experts

24x7
Customer Support

Discounted
Best Deals
PASSENGER REVIEWS
Take a look at what our travellers have to say about their experience with TripKnock travel arrangements & services.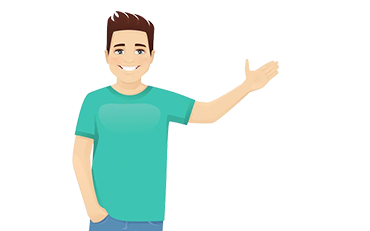 Margi Patel
Anand, Gujarat
Travelling to the unknown places is not easy but TripKnock has made it quite easy for us. Thank you TripKnock and specially Mr. Ankit Sharma for providing us facilities and paying attention towards us.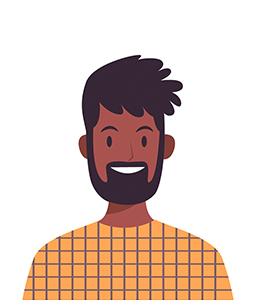 Parashuram Sarda
Bangalore, Karnataka
Nice experience for this tour specifically for our senior citizens. Tour Guide Sharma ji and Driver jitender is very cooperative and helping our senior citizens to step up and step down.Thank you Tripknock and their staff.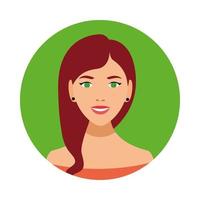 Bhavika Sane
Mumbai, Maharashtra
We had amazing tour varanasi to lucknow... everything was up to mark from pickup ,driver to all sightseeing. Ankit sharma was very good in arranging our trip and making it successful.I would surely make another trip with them.😇😇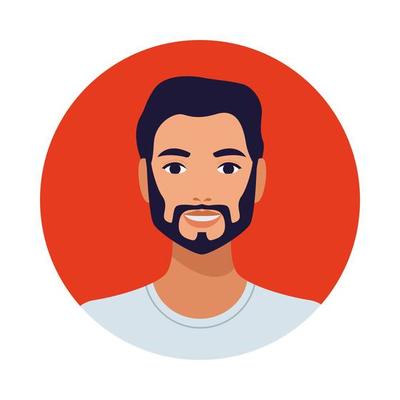 Pamu Sudhakar
Hyderabad, Telangana
I booked Kerala tour package for 6 days from Tripkock. I enjoyed this package including hotel bookings and transportation by Car with good car driver. Especially, Mr. Ankit Sharma was cordinate every day and good communication with me. Very good all the best.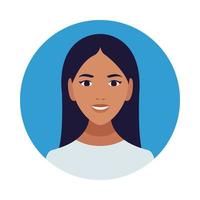 Vyapti
Mumbai, Maharashtra
Thank you team tripknock and Mr Gitesh for arranging and managing our Kerala family trip. We are really thankful for the wonderful experience. Hotels and transport driver both were great. We would really like to have another trip soon with you. Thank you ❤️.