Top & Best Singapore tour packages to create unforgettable memories
Singapore is one of the finest cities with contemporary Sky-line which never disappoint its travel. It is very eventful harbor city and is among the list of affluent countries in Asia. Its culture is the amalgam of Malay, Chinese and Indian culture which enhance it amazingness. It has perfect combination of international traditions and modern architecture.
The vibrant nightlife of Singapore makes your Singapore trip's experience even more white-knuckle. No matter whether you are travelling solo or with family or with your partner Singapore will leave you without surprising. You can spend your day visiting various theme and amusement parks. Once you visit this place, Singapore is going to call you again and again.
The Geography of Singapore
Singapore is situated in between Indonesia and Malaysia, at the end of Malayan Peninsula. Well known as "futuristic city", the natural beauty and unadulterated air makes this land remarkable. The tropical climate adds on charm to your Singapore Honeymoon Package. The climatic conditions and geographical feature make a faultless set up for a striking trip to Singapore. Enjoy this heart- warming surrounding with TripKnock Singapore package.

The Culture of Singapore
This land is most famous for its perfect pleasant-sounding similar cultural soppy pot. It has a blend of various traditions and culture. Going on a Singapore trip will help you to experience this amalgam of traditions and culture. Prince of Palembang Sang Nila Utama saw something which he thought was a lion and named this place ''Singapore'' meaning 'Lion city' in Sanskrit language. The people of this island are very organised and Disciplined.

The Experience of being in Singapore
From every corner of this land, you can get to know that how much they are dedicated towards Green revolution. Sometimes also known as Garden city, but modern. As you are on Singapore tour package for sometimes you may feel like you are in your dream future. You will find Little India there, market which is identical to India, feel like home. You can go through our various Singapore holiday packages available at our website from low to high budget according to your requirement.

Best time of visiting Singapore
Well people continue to travel to Singapore through out the year, but mostly its season time is from December to January and February to April. The fest season is from July to September. But travelling to Singapore during offseason is very pocket- friendly. If you are planning to explore the city during high season, make sure to do all booking few months before. TripKnock helps you to plan budget friendly Singapore holiday package. And if you get best discounted trip than travel during offseason from August to October.
January to March-: Mostly January season is rainy, and many festivals are celebrated during this period of time. First of all, Chinese New Year is celebrated. Seasonal market, delicious food and lion dance is very famous of this fest. In the of Goddess Mercy's birthday, road Chingay parade is performed. The festival holi is also celebrated there with lots of cheerfulness.
April to July-: This time of year, is very dry and hot, perfect time of joining festival celebrations, food festivals and going out for shopping. The Eid (muslim festival) is also celebrated here, people wear their traditional dresses, visit their nears and dears, eat siviyea, sweets, children get Eidi etc. Stating of June there is a Singapore sale, which attracts lots of tourist from outside. For shopaholic this the best time to visit Singapore. We also have food festival during the year end.
August to October-: The weather starts cooling down as we are coming towards August along with light rainy showers. In the Lion City we observe Annual National Day on 9th of August, which depicts independence of Singapore. There are fireworks and live performances during night show. At the identical period of the year mid-autumn fest is also observed. It is a Chinese fest, on this day people celebrate it with lantern lighting and eating delicious mooncakes.
November to December-: Year end brings out lots of celebrations long with it. During this time Singaporeans celebrate Christmas, New Year and Diwali. During Hindu festival your eye will lighten up with watching lots of oil lamps almost at every house. To experience it at most do visit Little India to witness this festival during your Singapore holidays. People wear their cultural attire and lots of dishes are prepared. Christmas utopia is organised at Garden by the Bay during every Christmas festival. One can experience the Christmas vibes here along with your family. Zoukout the popular dance and music show is also organised during this period. The way of welcoming New Year is to attend Siloso Beach Party. TripKnock major Singapore tour packages provide worthwhile holiday chances to travellers and empower them to enjoy at their best with lots of sports like water skiing, paddle boarding, kayaking, scuba diving and snorkelling.

Best way to reaching Singapore
The best of all ways to reach Singapore is Airway, it saves your time and provides you quality holidays. There are two airports at Singapore one is the Seletar Airport and other one is Changi International airport. Cargo and passenger flights comes and go from Changi International Airport (the 9th biggest airport of the world). If you are travelling to another city and your flight has stop at Singapore for more than 5 hours than there is an availability of facility that you can take 2-hour city tour of Singapore. The Seletar Airport is castoff for training persistence and Charter flight. There are several flights which operates in between Singapore and India like tiger airways, flyscoot, air India etc. The journey is of 6-8 hours generally.
By train there is no connectivity between India and Singapore, but can smoothly travel from Malaysia to Singapore and vice versa by train in your Singapore trip. The first rail line works in between Johor Bahru and Kuala Lumpur and if you want to travel to Bangkok than its possible too. There are only three trains which runs on this route. One can easily travel to Singapore via waterways from southern east Asian Countries. There are lots of ferries and cruises which operates on this route. There are cargo facilities which stops at Singapore and then move further to other destinations. There is very famous cruise named star cruise is available for daily service. For a fascinating time, elect from our travel packages to Singapore from India and let the enthralling place sparkle your body, soul and mind.

Best places of visiting in Singapore
1. Gardens by the Bay-: Full of green space, supplied with green lush, as you take a glance of Gardens by the Bay. Best place to escape from hust and bust life. The world's tallest indoor waterfall is also here inside Cloud forest Dome. Great place to learn more about biodiversity.
2. Singapore flyer While on a trip to Singapore with your family, friends, partner you must visit Singapore Flyer, one of the world's largest massive observation wheels. Clutch a fortuitous of bird's- eye sight that goes up strait to Spice islands and Johor of Malaysia of Indonesia. A treat for adventure lover tourists.
3.Botanic Gardens-: Renowned because of being the 1st UNESCO World Heritage Site, the Botanic Garden is a rambling way with a motive to sanctuary the inheritance tree type of the city. TripKnock has included this in your Singapore tour package.
4. Chinatown-: When enjoying in Singapore and steering through the streets and roads of Singapore, then visiting Chinatown is must in your to do list. Explore the heritage buildings, traditional meals from local restaurant, small stores for shopping and notable religious for an exclusive experience.
5.Marina Bay Sands-: In your Singapore packages one of your must visit list can be filled with Marina Bay Sands. An Art Science Museum, Marina Bay Sands Skypark, luxury hotel and a massive mall this multifaceted represents the way of living of Singapore. Hence this provides a different explore to every tourist.
6.Universal Studios-: It is the famous theme-basedamusement park where you experience number of Shows and rides. It is in Sentosa and have several activities to do in Singapore. The rides are enjoyable and amusing for both children and adults. Different kind of theme you will find in Universal Studio are Ancient Egypt, Far Far Away, Hollywood, The Lost World, New York, Madagascar and many more in the list. The entrance of the theme park is Hollywood theme and it involves several activities. The New York theme is enthused by the time before Skylines and modernisation in New York. The Great White Way has lots of shopping areas and restaurants which attracts thousands of people. It is one of the most attractive and adventurous destination to visit during your Singapore trip.
7. Sentosa-: Located in the Southcoast of Singapore, it is very amazing island. There are several means of transport to reach there like cable car, monorail, road, pedestrian and boardwalk. This is a fantastic place to be visited with your family and embraces lots of activities to enjoy during Sentosa Island trip. This is always added in the list of tourists to be visited during Holidays in Singapore. In this area there is big tower named as Tiger Sky tower which gives the bird's-eye view of whole environs far away to Indonesia.
8.Night Safari-: The famous tourist attraction of Singapore, Night Safari is world's 1st nocturnal zoo. Explore unique places and several animals who are active during night. There are 100 kind of species and more than 2 thousand kind of animals, take cared by Wildlife Reserves of Singapore. It is a situated in sultry rainforest and can be visited only during night. It is an open-air zoo and some of the animals are Indian Rhinoceros, Chital deer, tarsiers, gaur, Asian elephants and many more. A perfect place for real animal lovers.
9.Little India-: As from the name we can recognize it is a place in Singapore which is engaged by Indians. This area has vibrant and colourful stemples, stores, food stalls and Mosques. This place has lively vibes and if your fan of authentic Indian cuisine than this Little India becomes must visit place in Singapore.
10. Silosa Beach-: It is an engrossing beach at Sentosa Island. This beach is well known for sports like indoor skydiving, volleyball, bungee jumping and ziplining. Renowned for hip nightclubs, great energy and swanky bars. Nearby attractions are Sentosa Nature Discovery and Wave house Sentosa.

Why Choose TripKnock?

100%
Money Safe

5,704+
Happy Travellers

450+
Hotels & Transport

150+
Ground Experts

24x7
Customer Support

Discounted
Best Deals
PASSENGER REVIEWS
Take a look at what our travellers have to say about their experience with TripKnock travel arrangements & services.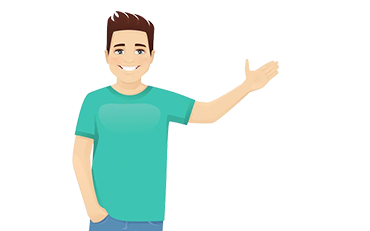 Margi Patel
Anand, Gujarat
Travelling to the unknown places is not easy but TripKnock has made it quite easy for us. Thank you TripKnock and specially Mr. Ankit Sharma for providing us facilities and paying attention towards us.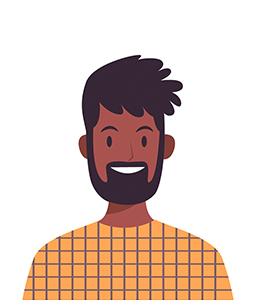 Parashuram Sarda
Bangalore, Karnataka
Nice experience for this tour specifically for our senior citizens. Tour Guide Sharma ji and Driver jitender is very cooperative and helping our senior citizens to step up and step down.Thank you Tripknock and their staff.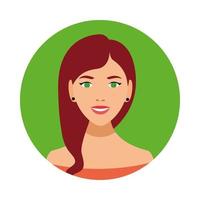 Bhavika Sane
Mumbai, Maharashtra
We had amazing tour varanasi to lucknow... everything was up to mark from pickup ,driver to all sightseeing. Ankit sharma was very good in arranging our trip and making it successful.I would surely make another trip with them.😇😇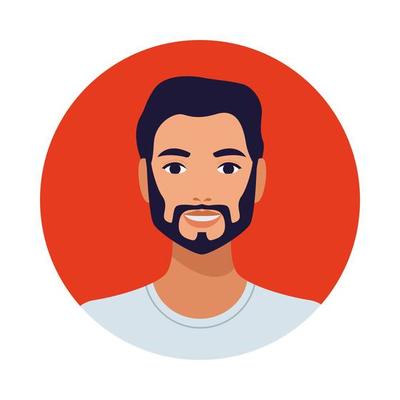 Pamu Sudhakar
Hyderabad, Telangana
I booked Kerala tour package for 6 days from Tripkock. I enjoyed this package including hotel bookings and transportation by Car with good car driver. Especially, Mr. Ankit Sharma was cordinate every day and good communication with me. Very good all the best.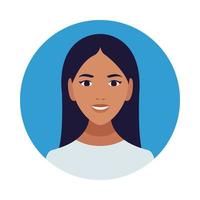 Vyapti
Mumbai, Maharashtra
Thank you team tripknock and Mr Gitesh for arranging and managing our Kerala family trip. We are really thankful for the wonderful experience. Hotels and transport driver both were great. We would really like to have another trip soon with you. Thank you ❤️.