About Thailand tour packages In the Indochinese peninsula of South-East Asia Thailand is located, which is also named as '' The land of Smile''. The land of foods, culture, history, art and lots of enjoyment, yes you guessed right we are saying about Thailand. This country is for every budget and for everyone. TripKnock provides various Thailand holiday packages ranging from low to high, for every type of trip- family trip, honeymoon package, adventure trip, city breaks, budget tour and much more in the list. In your Thailand trip you will have various activities to perform from nightlife to shopping, from city tours to temple visit and much more. In short, we can call this trip fit for everyone and we try to customize your Thailand package in such a way so that you can cover most of your destinations and activities.
From visiting Buddhist temple to doing treks and hikes everything you will do in your Thailand tour package. Thailand is one of the best countries for all ages travellers and is one of the most visited country in the world. It is most known for its ornate temples, beaches, royal place, architecture and above all traditional food and culture.

Things to do in Thailand
There is a list of things which you can perform in your
Thailand Tour Package
. To reach Thailand from India has become very easy now via airway. Check out the
list of things you can do in Thailand
.
1. Must try Rock Climbing at Railay beach-:
A small Peninsula, where you reach by long tail boat only. There are great pillars of limestones touching the sky all around the Railay beach. It is the main attraction of rock climbers in Thailand and is one of the top five destination for Rock climbing in the world
2. Camping in Phi Phi island-:
This is like a dream destination with blue shining water, cliffs, white sand beaches and cool nightlife. Doing camping at Phi Phi can be your best experience during your visit to Thailand. You will more love this place when you get to see Maya Bay where ''The Beach'' movie was filmed. Maya Bay is on this island Ley and is the unoccupied little island of Phi Phi.
3. Wind Surfing Khao Lake
From beginner to the trained one, every person can enjoy this. They first train you and then you can smoothly go for wind surfing. Mostly these waves are warm, playful and small, but sometimes they are high up to head.
4. Must have a dip at hot spring of Klong Thom
Generally, the temperature of this Hot spring is 30- 40 degree C, in Klong Thom hot spring is actually a hot tub build in the rocks, in water is coming from warm spring positioned in volcanic spaces. Imagine yourself to be sitting there and relaxing in that warm water. How soothing it will be!
5. Water taxi ride in Bangkok-:
When you are in Bangkok than most exotic and appropriate way of transport is the water. There are various types of boats which you can choose to wander around the riverside places. You will reach anywhere easily by boat than by road.
6. Having Thai Rum while visiting Thai Rum Distillery-:
You will find this Thai rum in Magic Alambic thai Rum Distillery where it is made at home. Any traveller can go there to drink this along with other beverages
Best time of visiting Thailand
When you are planning to visit Thailand and is wondering about
best time to visit Thailand
, you must first know about the weather, month and high time of travelling to this place. This will help you to organize best
Thailand trip
.
Thailand is in between water and huge area of land hence monsoon has great influence on its climate. Its weather has six season, rainy season is from May to October, the cold season is from October to February, April is the hottest month of the year with temperature ranging from 30 to 40 degree Celsius. Generally, summer season in Thailand is from ending February to May.
Summers in Thailand
Mostly summers starts from mid Feb but actually Thailand experience summer waves from March to June. The climate is hot and dry everywhere, and temperature starts rising up to 40 degree Celsius. In the western coast area May month is somehow cooler from gulf coast.
Winters in Thailand
Winters in Thailand starts from December to March, it's the best timing of planning to visit Gulf coast of Thailand. Climate is awesome and best time of doing water sports. If you are fond of sunny days, clear blue sky and clyster clear water than
best of visiting Thailand
in summers. To see greenery everywhere you can make a visit during rainy season and if your heart has soft corner for mountains and hills than preferred period is cold climate. Well, none of the season is very extreme; hence you can plan
Thailand holiday package
all around the year.
Places to visit in Thailand
1.Coral island trip-:
O ne of the best things of visiting Thailand is water adventure and island hoping. One of those amazing islands is Coral island which is near about 45 minutes away from Pattaya. You will reach their via boat and the midway scenic view is very mesmerizing. There are lots of white sand beaches and crystal looking water, where you can do several water sports activities.
2.Ko Lipe-:
Ko Lipe is an island situated in the Andaman Sea which is nearby boundaries of Malaysia. This island is home to many beaches where you can perform various water sports activities like snorkelling, scuba diving and many more.
3.Erawan National Park-:
Situated in the western Thailand within the ranges of Tenasserim, Erawan National park is one of the most famous national parks of Thailand. One of the most known waterfalls of world is also in this park, it covers atleast 550 km2 of area. Its working time is from 8 A.M to 4:30 P.M
4.Doi Inthanon National Park-:
It's also very popular national park of Thailand, home to various trails, vantage points, Waterfalls, bird watching avenues and some remote villages. This park is famous with the name 'The Roof of Thailand'. Best place for adventure lovers specially for trekkers because it has many hills touching sky.
5.Ko Lan-:
Its is very small island situated at the Gulf of Thailand off the coast of Pattaya. Its famous for its coral reefs and beaches. Visiting this island can fill your normal vacation with lots of excitement.
6.Similan Island-:
This island is set in the Andaman Sea and is 84 km long. Its is most famous for its marine life, which can be best experienced by activities like scuba diving, snorkelling etc.
7.Ko Samet-:
Located at eastern Thailand, and is beautiful island with heavenly charm and natural beauty. If you want to visit some offbeat place than it's the best place to visit.
8.Hua Hin-:
Hua Hin is one of the best places to be visited in Thailand, popular for its temples, beaches, culture and small hamlets. In this place you will get authentic and pure culture. Best place for shopping during your
Thailand holiday package
.
9.Chiang Mai-:
Traditional place in Thailand popular for its food, culture, leisure and temple. Lots of cafes are there where you can enjoy with your family, partner and friends to taste authentic and delectable Thai culinary.
10.Koh Phangan-:
The real paradise for party animals and beach lovers. There are varieties of amazing beaches and dense forests make this place picturesque. Cherry on the cake is the full moon party at Haadrin Beach.
11.Phi Phi Islands-:
Phi Phi island is the most adventurous and joyful place to be visited in your
Thailand tour package
. Its beauty is more enhanced with the raised limestone rocks everywhere. It is not only popular for its natural beauty but also for adventure.
12.Pattaya-:
It is best known for its nightlife, decked with floating market, go-go bars, walking streets and many more. If you are
travelling to Thailand
than you cannot afford to miss this city, it is one of the most famous cities of Thailand.
13.Krabi-:
Offering bunch of attractions, Krabi is among the most famous cities of Thailand. Situated at South of Thailand and attracts lots of tourists, offering them lots of scenic views, beautiful beach. Various water sports you can do there and near by attraction to this city is Koh Lanta island, Koh Phi Phi island, Maya Island, Koh Rok and Koh Jum.
14.Bangkok-:
The capital city has lots of destinations, things and excitements. You can buy souvenirs, visit grand palace, give homage to Buddhist temples etc. An evening can never be so romantic and interesting than spending at Chao phraya cruise and enjoying dinner date with your, friends, partner and family. Visiting nightclubs, tiger temple, Kanchanaburi and Ratchaburi region, doing shopping from the malls will enhance your experience of
Thailand holidays
.
15.Phuket-:
The biggest island of Thailand famous for its Siam Niramit Show, Fanta Sea cultural show and Splash Jungle Water park. James bond island and Phi Phi islands are two near by islands to it. For honeymooner there are lots of romantic activities to be done at Patong beach along with several water sports activities.
16.Kho Sumui-:
It is the number two largest island, having dense forest hills, amazing beaches, markets and luxury hotels. It is the hub point of several experiences and festivals some of them are Samui Regatta, Buffalo fighting etc.
Medium to Reaching Thailand
In
Thailand tour package
from India shelters the cities like Pattaya, Krabi, Phuket, Koh Samui and Bangkok. Direct flights are available from major cities of India (Mumbai, Delhi, Bangalore, Hyderabad, Chennai and Delhi) to Phuket, Koh Samui, Bangalore and Krabi. Most popular flights are from Delhi and Mumbai, but we get economical flights from Kolkata and Chennai.
By Air-:
The convenient mean of travelling to Thailand from India is by air. There are lots of airline like Air India, Nook scoot, spice jet, Air India Thai Airlines etc which are operating in tjis route.
By Road-:
By road it become a hectic journey of at least 3 days, while travelling via road travellers require several visas. So best mean of travelling to Thailand is Air ways only By Sea only goods get transferred there is no ship which is operated for humans
Why Choose TripKnock?

100%
Money Safe

5,704+
Happy Travellers

450+
Hotels & Transport

150+
Ground Experts

24x7
Customer Support

Discounted
Best Deals
PASSENGER REVIEWS
Take a look at what our travellers have to say about their experience with TripKnock travel arrangements & services.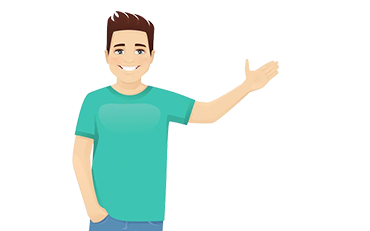 Margi Patel
Anand, Gujarat
Travelling to the unknown places is not easy but TripKnock has made it quite easy for us. Thank you TripKnock and specially Mr. Ankit Sharma for providing us facilities and paying attention towards us.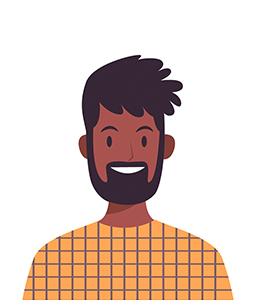 Parashuram Sarda
Bangalore, Karnataka
Nice experience for this tour specifically for our senior citizens. Tour Guide Sharma ji and Driver jitender is very cooperative and helping our senior citizens to step up and step down.Thank you Tripknock and their staff.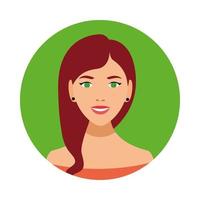 Bhavika Sane
Mumbai, Maharashtra
We had amazing tour varanasi to lucknow... everything was up to mark from pickup ,driver to all sightseeing. Ankit sharma was very good in arranging our trip and making it successful.I would surely make another trip with them.😇😇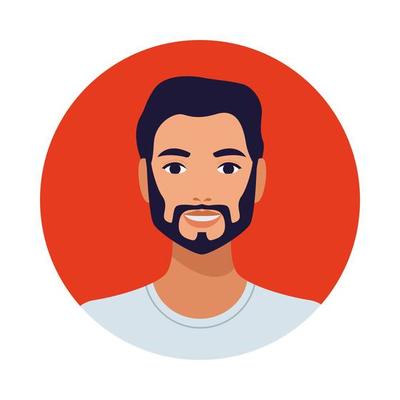 Pamu Sudhakar
Hyderabad, Telangana
I booked Kerala tour package for 6 days from Tripkock. I enjoyed this package including hotel bookings and transportation by Car with good car driver. Especially, Mr. Ankit Sharma was cordinate every day and good communication with me. Very good all the best.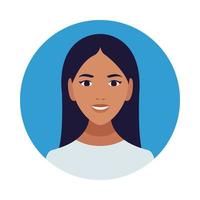 Vyapti
Mumbai, Maharashtra
Thank you team tripknock and Mr Gitesh for arranging and managing our Kerala family trip. We are really thankful for the wonderful experience. Hotels and transport driver both were great. We would really like to have another trip soon with you. Thank you ❤️.