Book Best Kerala tour packages for unforgettable memories
The best place in India for family vacation, if you want to go out with your friends, if you are planning a romantic honeymoon within the country, you must have look on tourist's most favorite place in India. The
Kerala holiday packages
of the beautiful blessed Kerala are quite affordable. Kerala is an ideal destination for new couples (the honeymooners) because it is full of natural beauty, the charm of Kerala will never make you feel
regret of choosing of Kerala trip
. The Kerala tour packages are so magnificent that they will make you travel to Kerala. There are so beautiful destinations in Kerala that they will make your experience unforgettable. The untouched nature of Kerala, their landscapes, there natural beauty is very soul satisfying. The Kerala is filled with backwater, sightseeing national parks, heart pumping hill station and much more things.
The most eye bursting popular destination in Kerala is Munnar, Cochin, Alleppey and Thekkedy. These places in Kerala are so popular and are the first priority of tourists because of their nature friendly environment. The
Kerala tour packages provide
the chance to visit all these places at reasonable prices. All these places are covered by such mind blowing greenery that it will make feel you fresh and closer to nature. These will also give you a glance of various natures' gift that Mother Nature has given us. Our
Best Kerala holiday packages
will give you a chance to cover all these places in just one trip. You never get an opportunity like these so just grab one of the packages and get experiences to meet Mother Nature.
Now it's time to breath in the fresh mountains and have an experience of Kerala tour the landscape of Munnars are waiting for your lovely visit, the beautiful backwater boat ride is so satisfying that it will your soul refined and make you feel happy.
In Kerala trip package
you will see Chinese fishing net helping the fisherman to catch fishes. Kerala tour will offer you to go in the national parks to see the natural beauty of the nature. The Kerala tour will make you experience the eye bursting view of the greenery of the place. Kerala's mountain, lush greenery will make your experience of Kerala with our Kerala tour package, unforgettable for your whole life. Witness some of rare species and the greenery of Kerala with
our package of Kerala tour
. The national park in Thekkedy will make you witness of the birds, plant, and animal. The God's own country is waiting for you!
What can be the best time to experience Kerala?
Kerala is blessed with warm climate. A visit to Kerala is a great choice, you can visit Kerala anytime as you wish but the winter season is a season in which most of the travelers loves to visit the Kerala. Let's take on every season that which season will bring you the best experience for visiting Kerala.
Summer season (April to June):-
Summer season is hot season and you should not visit Kerala in this season. The temperature in this season ranges from 32 degree Celsius to 36 degree Celsius. This temperature makes it one of the hottest seasons to visit Kerala. However it is a great time for those who have small budget for a tour of hill stations like Idukki, Palakkad, Munnar and Wayanad
Monsoon season (July to September):-
This season is good for visiting Kerala. The arrival of monsoon makes Kerala more beautiful. In this season the temperature ranges from 19 degree Celsius to 30 degree Celsius. This is a period of shower and this season makes tourist enjoy the greenery of the Kerala. This is great time and now wake up it is the time to experience the eye bursting views of Kerala. So get up our Kerala packages from Mumbai, Delhi, Kolkata, Bangalore, and Chennai. And you have the chance to visit the Ayurveda centers in Kerala.
Winter season (October to March):-
The winter season is the best season to visit the Kerala. The temperature of the Kerala falls in this season, the temperature in this season of Kerala ranges from 18 degree Celsius to 29 degree Celsius. The sun shines mildly in this season. Actually this is the perfect time to visit to go for a
Kerala tour
. In this season the best places that you must visit are Thekkedy, Kovalam, Munnar, and Kumarakom. This is also the best time for the wonderful experience of house boating. But you must know that this is time extreme peak in the
tourism of Kerala
so you should book our Kerala packages in advance.
How to reach Kerala?
You can reach by air:-
There are three international airports in Kerala. There is one at the north, one at the Centre and one at south of the Kerala. So we can say that the Kerala have a good air connectivity. If you are thinking of reaching Kerala. By air is a convenient option for both the foreign and the domestic travelers. Kerala is a placed which can be very easily accessed by just taking a flight. After reaching the airport one can choose a train or a taxi to reach their exact destination. You can also book the
Kerala packages by TripKnock
.
You can reach by train :-
There is about 200 railways station in Kerala and the train services in Kerala are very frequent. One can easily reach Kerala by train.
Trivandrum, Kottayam, Kovalam, Ernakulum Kozhikode
this are the major railway station of Kerala. One can easily board a train from major in cities like Delhi, Mumbai, Bangalore and Kolkata to Kerala and later on one can hire an auto or a cab to reach the exact venue.
You can reach by road:-
Kerala is a very connected to its neighboring states through roads. Kerala have three major highways and they are NH 17, NH 47 and NH 49. It makes traveling to Kerala very easy besides choosing a road tour by hiring a cab one can also board a government or a private bus from prominent cities of India to Kerala.
You can reach by sea:-
If you are thinking of reaching Kerala by traveling through Sea you are going to have luxurious experiences. Kerala is connected with Lakshadweep. Kerala has a busy port one can easily reach to his or her destination by sea but traveling to Kerala through sea could be very expensive consuming.
Why Choose TripKnock?

100%
Money Safe

5,704+
Happy Travellers

450+
Hotels & Transport

150+
Ground Experts

24x7
Customer Support

Discounted
Best Deals
PASSENGER REVIEWS
Take a look at what our travellers have to say about their experience with TripKnock travel arrangements & services.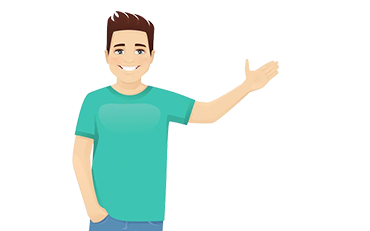 Margi Patel
Anand, Gujarat
Travelling to the unknown places is not easy but TripKnock has made it quite easy for us. Thank you TripKnock and specially Mr. Ankit Sharma for providing us facilities and paying attention towards us.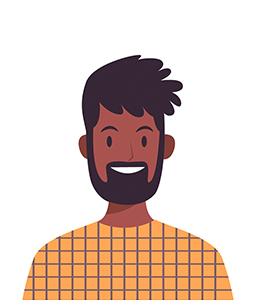 Parashuram Sarda
Bangalore, Karnataka
Nice experience for this tour specifically for our senior citizens. Tour Guide Sharma ji and Driver jitender is very cooperative and helping our senior citizens to step up and step down.Thank you Tripknock and their staff.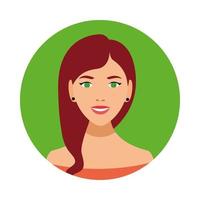 Bhavika Sane
Mumbai, Maharashtra
We had amazing tour varanasi to lucknow... everything was up to mark from pickup ,driver to all sightseeing. Ankit sharma was very good in arranging our trip and making it successful.I would surely make another trip with them.😇😇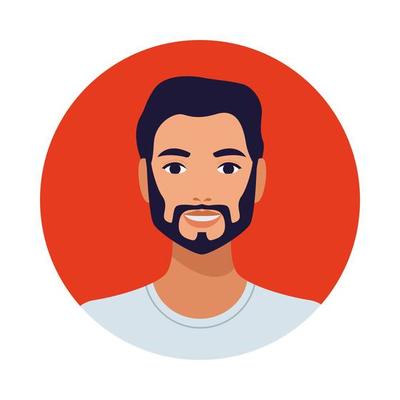 Pamu Sudhakar
Hyderabad, Telangana
I booked Kerala tour package for 6 days from Tripkock. I enjoyed this package including hotel bookings and transportation by Car with good car driver. Especially, Mr. Ankit Sharma was cordinate every day and good communication with me. Very good all the best.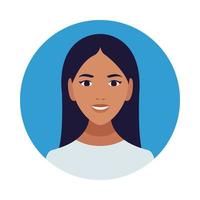 Vyapti
Mumbai, Maharashtra
Thank you team tripknock and Mr Gitesh for arranging and managing our Kerala family trip. We are really thankful for the wonderful experience. Hotels and transport driver both were great. We would really like to have another trip soon with you. Thank you ❤️.