TripKnock's Kerala Tour Packages from Ahmedabad. Get to know the wonders of Kerala while visiting India's southern state.
India is a country where Buddhism has played a significant role in its history& culture. Buddhism is as old as the 5th C, yet, even today, it is deeply entrenched in the Indian landscape. Buddhist heritage is well preserved in India. The rich ruins of monasteries and pilgrimages attract many tourists. Do you love to explore the ancient History of the country? Are you passionate about Buddhist culture? If yes, then the
Buddhist Tour Packages
by TripKnock is the best way to get with the Buddhist heritage. From Mahabodhi Temple in Bodh Gaya to Dhamekh Stupa in Sarnath, our
Buddhist circuit tourism packages
are designed to ensure you get the best experience of Buddhist History in India. With us, affordable tours are available for people of all age groups. In fact, it is suitable for solo travelers, couples, and family members.
Book TripKnock's Buddhist Circuit Tour Package to Attain Spirituality
Buddhist Tour in India
is a magical journey to India's most famous pilgrimage sites.
TripKnock
design circuit that will take you to all the places associated with Buddha's life & teachings. Explore the most famous pilgrimage sites like Bodh Gaya, Sarnath, Kushinagar, Tawang, etc., in a trip of a lifetime. Buddhism is not just a religion. It is a philosophy for peace and harmony. You must browse through our
Buddhist circuit tourism packages
for devotees of peace. We will take you to the most fantastic Buddhist destinations that teach you how to achieve Nirvana. With our
Buddhist Pilgrimage Tour Package
, pilgrims and historians get much to do. Visit the places where Buddha lived, taught, meditated, and attained enlightenment. What would be better than exploring the land where the History of Buddhism was written? TripKnock's
Buddhist Monasteries Tour Package
includes night accommodation in luxurious hotels. Moreover, we also cover sightseeing of famous monasteries, museums, and monuments. We help you to find your path and to reinvent yourself through spiritual enlightenment!
Best Time to Plan Buddhist Circuit Tour in India
October to April is the best time to explore the Buddhist heritage of India. The weather is pleasant during this period and ideal for sightseeing. During winter, the experience of being in the Buddhist area becomes more memorable. In less humid weather, tourists can capture beautiful photos of art, buildings & architecture. The sacred Buddhist sites are majestically incorporated into the Indian culture. And, TripKnock designs a
Buddhist circuit tour of India
to show you these sites. With us, you get a golden opportunity to recognize India's past. We understand how important it's for you to self-introspect your own experience of spirituality and mindfulness. So, we designed a customized
Buddhist Circuit Tour Package
. Opt for TripKnock and have a memorable trip to the Buddhist heritage. Indulge in a peaceful spiritual journey with rich Buddha monuments and religious affiliations.
10 Best Places to Explore on Choosing TripKnock's Buddhist Tour Packages?
1. Mahabodhi Temple-: Mahabodhi Temple is a place of pilgrimage for Buddhists all over the world. Situated at Bodh Gaya in Bihar, it's a sacred seat of Buddhism. Gautama Buddha became enlightened in this temple. Tourists who opt for our Buddhist Circuit Tour Package can sightsee the beautiful architecture in this temple.
2. Kushinagar-: Kushinagar is a sacred site for Buddhist pilgrims. It's the place where Lord Buddha attained Mahaparinirvana. We make sure tourists get to visit Kushinagar in Gorakhpur in a hassle-free manner. You can see the 6-feet long statue of Lord Buddha reclining within the temple. While in Gorakhpur, we take our tourists to Wat Thai Temple, MathaKuar Shrine, and many small Buddha monasteries. This tour gives you a chance to explore Buddhism in its full glory!
3. Mahaparinirvana Temple-: A Buddhist Tour in India is complete with Mahaparinirvana Temple. It's one of the most important pilgrimage sites in the U.P. In this temple. You can see the 6-meter-long statue of the reclining Buddha and the relics of Lord Buddha.
4. Thikse Monastery-: The Thikse Monastery is an important place for meditation. It's one of the oldest monasteries in the world. It's located north of the Indus River on a hilltop. So, a Buddha pilgrimage tour to this place is a perfect choice for trekking enthusiasts and hikers. Some of the best attractions are holy shrines, thangkas, stupas, wall paintings, statues, and swords.
5. Sarnath-: Sarnath is located just beside Varanasi. Anyone who opts for our Buddhist circuit tourism packages gets a divine experience visiting the holy town. It was in Sarnath that Lord Buddha gave his first sermon. Also, the "BuddhamSharanam, Ganchami" originated in Sarnath only. Buddhist followers all over the world offer their prayers here. The major tourist attractions in Sarnath include Buddhist stupas, temples, museums, and excavating ancient sites. Explore all of these while you travel with us.
6. Rumtek Monastery-: Thousands of tourists accept a strange positivity around the Rumtek Monastery in Gangtok. The positive vibes make it one of India's best locations for a Buddhist Tour in India. You must take advantage of this quiet and beautiful atmosphere while on a Buddhist travel package with us. From exploring the Dharma chakra center to reading the Prayer wheels in Monastery, Pumtek Monastery has it all! The Magnificent Golden Buddha stupa, Buddhist institutions, and luxuriously sprawling landscapes attract thousands of pilgrims annually.
7. Vishwa Shanti Stupa-: Rajgir is a place where Lord Buddha spent 12 of his life. We plan a tour with particular attention to detail to ensure you enjoy your time in Rajgir. You can visit the Vishwa Shanti Stupa and learn about its rich history from our TripKnock staff. Vishwa Shanti Stupa is situated on the hilltop, so it's the icing on the cake! Trekkers, nature lovers, and tourists love the experience of visiting this holy place. Bless your eyes watching the white color structure with a golden statue of Lord Buddha. The peaceful and quiet ambiance of this place is what you will cherish throughout your life.
8. Vaishali-: Vaishali is a small city on the banks of the River Ganga. It's famous among tourists because Lord Buddha delivered his last sermon here! Every year, innumerable pilgrims come here specifically to learn about Buddhist Sangha. King Kalasoka conducted Second Buddhist Council to add to the importance of the place. You have to take a trip to this small district in Bihar. When in Vaishali, you will find Buddhist monks and pilgrims. Some major attractions include Ashoka Pillar, a significant peaceful pagoda called Vishwa Shanti Stupa, Abhishek Pushkarni, & archaeological museums.
9. Tsuglagkhang Temple Complex-: It is an incredible temple complex situated in the suite of the Dalai Lama. When you plan a Buddhist Monasteries Tour with TripKnock, you can spend time here and live a spiritual experience. This place also has a bookshop that contains many books written by Dalai Lama. You can read these books to learn about Buddhism.
10. Namdroling Monastery & Golden Temple-: The Namdroling Monastery is popularly known as the Golden Temple. The two Buddha sculptures in the temple in the temple are worth admiring. Tourists here get to see the impressive architecture, the exquisite temple tower, and the decorative walls. The temple is built in a gold style and is magnificent in construction and design. The carvings on these temples depict different scenes from Buddhism beliefs, which makes them even more spectacular. Choose TripKnock's Buddhist Circuit Tour Package and take the chance to discover the pure teachings of the Buddha.
Things to Do During Buddhist Tour in India
1. Indulge in Buddhist History-: India has a long tradition of Buddhism. The rich Buddhist heritage is only the beginning of what you can discover in India. Plan Buddhist Pilgrimage Tour with us and spend enough time during your trip.
2. Medicate-: Try to medicate in the quiet and silent environment of the Buddha temples. The tranquil atmosphere is sure to relax the unprepared mind.
3. Take a Trek & Learn about Indian History-: Our Buddhist circuit tours include a trekking tour of pilgrimages to holy shrines. These treks will allow you to enjoy the fresh mountain air and some great views!
4. Buy souvenirs-: Buddhist monasteries have their shops. Shop some beautiful souvenirs at low prices. Lumbini, Bodh Gaya, Sarnath, And Khusinagar are the perfect place to pick up a few souvenirs of your trip before you head home.
Why choose TripKnock for booking Buddhist Tour Packages?
Whatever Buddhist Tour tour package you select, you will be covered with transportation services, accommodation, travel and tour guides, and meals during the trip. Our packages are designed to enhance the enjoyment of your Buddhist circuit travel in India. Your comfort and satisfaction are the primary concerns of our team. We know how you want your trip to be. That's why we plan the best itineraries for your travel. You can choose from one of our
Buddhist Tour Packages
or customize it to suit your needs.
Conclusion
In a world of complete chaos and change, you will find peace in the spiritual aura of Buddhism. So, look no further than
TripKnock
to plan a spiritual and relaxing trip on Buddhist Tour in India. Contact us now!
Why Choose TripKnock?

100%
Money Safe

5,704+
Happy Travellers

450+
Hotels & Transport

150+
Ground Experts

24x7
Customer Support

Discounted
Best Deals
PASSENGER REVIEWS
Take a look at what our travellers have to say about their experience with TripKnock travel arrangements & services.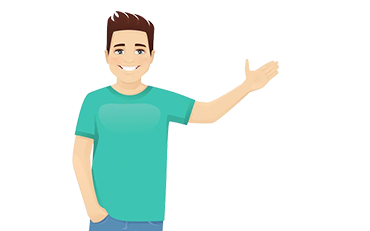 Margi Patel
Anand, Gujarat
Travelling to the unknown places is not easy but TripKnock has made it quite easy for us. Thank you TripKnock and specially Mr. Ankit Sharma for providing us facilities and paying attention towards us.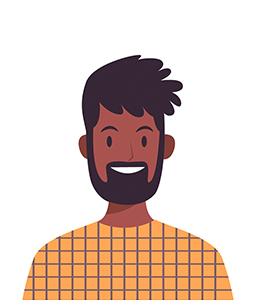 Parashuram Sarda
Bangalore, Karnataka
Nice experience for this tour specifically for our senior citizens. Tour Guide Sharma ji and Driver jitender is very cooperative and helping our senior citizens to step up and step down.Thank you Tripknock and their staff.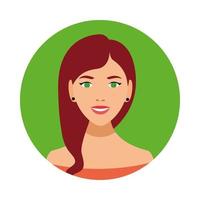 Bhavika Sane
Mumbai, Maharashtra
We had amazing tour varanasi to lucknow... everything was up to mark from pickup ,driver to all sightseeing. Ankit sharma was very good in arranging our trip and making it successful.I would surely make another trip with them.😇😇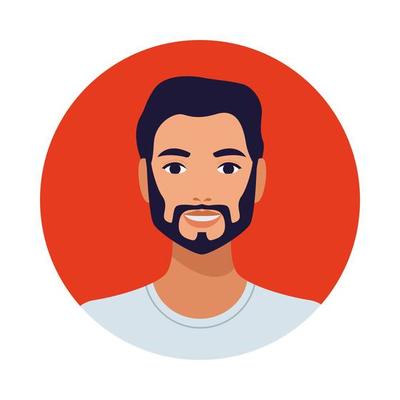 Pamu Sudhakar
Hyderabad, Telangana
I booked Kerala tour package for 6 days from Tripkock. I enjoyed this package including hotel bookings and transportation by Car with good car driver. Especially, Mr. Ankit Sharma was cordinate every day and good communication with me. Very good all the best.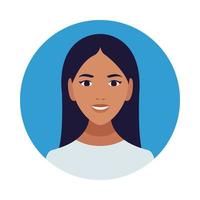 Vyapti
Mumbai, Maharashtra
Thank you team tripknock and Mr Gitesh for arranging and managing our Kerala family trip. We are really thankful for the wonderful experience. Hotels and transport driver both were great. We would really like to have another trip soon with you. Thank you ❤️.