Have a Sacred Trip to Ram Janmabhoomi Ayodhya– The Ancient City of India with TripKnock's Ayodhya Tour Packages Ayodhya is an ancient Indian city that attracts thousands of tourists. Situated on the banks of river Sarayu, in U.P., it's the most sacred city for Hindus. Head on a spiritual trip to the birthplace of Lord Rama with your friends and family. Fell the spiritual fervor on visiting the mystical pilgrimage in Ayodhya.Those planning a pilgrimage trip to Ayodhya must browse TripKnock's Ayodhya Tour Packages. With us, you can enjoy the calmness of the water of the Sarayu River and the holy temples in Ayodhya.. About TripKnock's Ayodhya Packages Look only as far as us for Ayodhya tour packages. Because TripKnock helps every traveler to find a wide range of customizable Ayodhya tour packages. You can now very quickly select the type of spiritual package to Ayodhya based on your interests, purpose of visit, and preference of activities and budget. Visit the Ram Janam Bhoomi, Tulsi Smarak Bhawan Museum, and Nageshwarnath Temple. Explore Moti Mahal or stroll through the Caves of Choti Chawni. With our Ayodhya tourism package, you can look for a weekend getaway to Ayodhya. Be it a devotional trip to Sai Nagar, Hanuman Garhi temple, a relaxed holiday in Ayodhya, or a road trip with friends, you will find the proper Ayodhya vacation at tripKnock.com. Check out our specially curated Ayodhya trip packages with assured services and the best luxury accommodations. We carefully arrange sightseeing and trekking activities. TripKnock's exclusive Ayodhya tour packages ensure that all essential Ayodhya attractions are included in your itinerary. Choose us now and enjoy unbeatable deals and discounts! Plan a best family Trip to Ayodhya with Your Significant Other! A Family trip is one of the most beautiful experiences in life. Now, with our Ayodhya Family Tour Packages, you can savor your Family trip to Ayodhya. For couples who are looking for a special place in India. Where they can spend their extra time and can take a break from the monotonous routine of daily life, we have hand-picked a collection of awe-inspiring Ayodhya Tour Packages for family that will ensure the perfect for you and your faimly. Upon choosing TripKnock's Ayodhya tour packages, you get to celebrate the love and union of two people in the holy land of Ayodhya. The romantic weather, scenic landscape, and significant archaeological monuments of Ayodhya are sure to entice your family. We can be your Ayodhya trip planner and helps you enjoy quality time with your family. From booking warm and cozy honeymoon suits to planning perfect itineraries, TripKnock will help you plan a stunning Ayodhya tour. Choose from a range of luxury rooms at our selected hotels to book a romantic retreat to this sacred city. Plan a Spiritual Family Trip to Ayodhya Ram Mandir and Satisfy Your Mind and Soul Ayodhya is a place of eternal bliss. It's the birthplace of Lord Rama, considered to be the ultimate incarnation of Vishnu in Hinduism. TripKnock helps you plan a spiritual family getaway to Ayodhya. Our custom-made Ayodhya ram mandir tour package lets you visit places with positive vibes and energy. Make your trip memorable by going on a pilgrimage trip to this sacred city with family members. We promise to help you maximize your time in the holy city. We also allow you to explore other cities of the U.P. and historical places in India. Best Time to Plan a Trip to Ayodhya, Uttar Pradesh Ayodhya is a popular religious, cultural and historical tourist destination. It is an important pilgrimage city for Hindus and has many historical monuments. The sacred place gives a complete spiritual immersion to visitors. But many need clarification before planning a trip to Ayodhya about when to visit the city. The ideal time to visit Ayodhya is from October to March. It's because, during these months, the weather and climate remain soothing. In winter, you can enjoy long road trips to Ayodhya and holiday at the holiest pilgrimage site. For a cozy romantic vacation, choose February to visit the city. The best time for honeymooners is between February and March. At the same time, March is best for family getaways. Book your Ayodhya tour with us and decide on the date of your visit. We help you with all the scheduled activities in the sacred city, like a pilgrimage and sightseeing in Ayodhya.

Winters in Ayodhya (October to March) -: The winter season strikes Ayodhya in October and lasts until March. Visit the holy city in winters. Temperatures during this season hover between 5°C to 20°C. The climate is perfect for strolling around, sightseeing, and indulging in religious activities. You can also shop for souvenirs and arts and crafts here in Ayodhya. The most important thing is to carry warm clothes and wear comfortable shoes while in Ayodhya. The maximum number of tourists visit the city during this season alone
Summers in Ayodhya (April to June) -: Summers in Ayodhya start in April and last till June. The temperature in Ayodhya remains pleasant during this time. Average around 32°C. When temperatures reach 43°C, most of the tourists leave the city. The weather remains nice throughout June. Unfortunately, summer can be pretty hot or very cold according to the year. This isn't the best time to visit Ayodhya, but if you want to participate in Ram Navmi, the birthday of Lord Ram, you can plan a trip to the city during this time.
Monsoons in Ayodhya (July to September) -: Because of its vicinity to the Himalayas, Ayodhya experiences heavy rains during monsoons. With an average temperature hovering between 32°C to 22°C, monsoon has a pleasant climate. The weather remains calm, and you can enjoy sightseeing, trying street food, and enjoying the wet vibes of the holy city. Most of the hotels in Ayodhya remain occupied this season, so if you want to visit Ayodhya during the monsoon, TripKncok's Ram Mandir Tour packages will help you book a hotel.

What are the Best Places to Explore on a Vacation to Ayodhya?

Ram Janam Bhoomi-: Ram Janam Bhoomi is one of Ayodhya's significant attractions. It's the birthplace of Lord Rama and is a must-see destination on your Ayodhya tour. From October through February, you can purchase flowers and sand there to offer at the shrine.
Hanuman Garhi-: The second major place to explore on your Ayodhya tour is Hanuman Garhi. Built-in 1950, it is a sacred place that many tourists recommend. The temple is situated at the hilltop. You need to climb 76 staircases to reach the 6-inch-tall idol of hanuman. Lord Hanuman is the god of strength, and devotees flock to this place for blessings.
Ramkot-: Ramkot is crowded with temples and shrines. The Ram Navami festival takes place here annually and is visited by many tourists. This place will remain crowded during the festival. The sites are popular among tourists, and they notice a more significant number of visitors during the festival. You can also roam around Ramkot and take fabulous Ayodhya vacation photographs.
Kanak Bhawan-: TripKnock's Ayodhya tour itinerary includes the Kanak Bhawan sightseeing. It is an ornamented temple constructed by Vrishbhanu Kuvari, Queen of Teekamgarh, in 1891. Citizens from different parts of the world congregate in the place. Here you will find exquisite paintings, statues, and other sculptures. Here, you'll also find the sacred shrine of Rampada.
Gulab Bari-: This is another exciting place to visit on your Ayodhya tour. Gulab Bari has the Tomb of Nawab Shuja-ud-Daula in Ayodhya. Tourists collect roses of varied varieties from here. The tomb is beautifully structured in between a Charbagh Garden. You can view the mesmerizing fountains and shallow water channels surrounding Gulab Bari. People come here to worship and participate in cultural events.
Saryu River-: Saryu river is among the most significant waterways in Uttar Pradesh. The ancient Hindu scriptures find mention the river in the Ramayana. The Saryu River links to the River Ganga, another popular city attraction in Ayodhya. The holy Ganges River carries the water of Saryu and is considered sacred. Visitors can take a boat ride along the river and enjoy the scenic beauty of Ayodhya.

During the dry season, it finds a place on the list of Ayodhya sightseeing places as it loses water. You can also go snorkeling here and explore nature at its best. Things to Do in Ayodhya for Tourists

Tulsi Samarak Bhawan Museum showcases literature and antiques of the old world. You must visit this museum if you are interested in learning about ancient literature and culture.
Several activities and events are organized in Ayodhya. Use the chance to indulge in cultural shows at Ram Katha Park.
The famous Mani Parbat hill is a beautiful attraction in Ayodhya. You can see massive dargahs across the city from the top of the mountain.
If you are interested in shopping, visit various shops around the Ajmeri Gate. You can buy many things, including handicrafts, handwoven items, textiles, clothes, and gifts made by local artisans.

Why choose TripKnock for booking the Ayodhya tour package? Book our Ayodhya ram mandir tour package to experience India's most pristine and peaceful side. The Ayodhya tour package is a blend of various tourist spots that will deliver you all the mesmerizing views and tell your local stories and legends associated with the holy city of Ram. Our professionals have traveled to Ayodhya many times and know every single strand of this ancient city. They can guide you on how to reach Ayodhya and what things to do in it. So, what are you waiting for? Grab your Ayodhya tour package today and experience the history and culture of this famous city. Contact us Today!
Why Choose TripKnock?

100%
Money Safe

5,704+
Happy Travellers

450+
Hotels & Transport

150+
Ground Experts

24x7
Customer Support

Discounted
Best Deals
PASSENGER REVIEWS
Take a look at what our travellers have to say about their experience with TripKnock travel arrangements & services.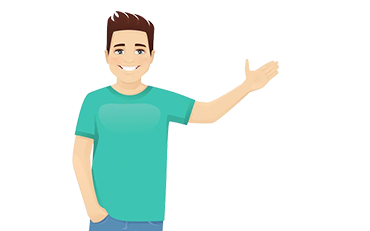 Margi Patel
Anand, Gujarat
Travelling to the unknown places is not easy but TripKnock has made it quite easy for us. Thank you TripKnock and specially Mr. Ankit Sharma for providing us facilities and paying attention towards us.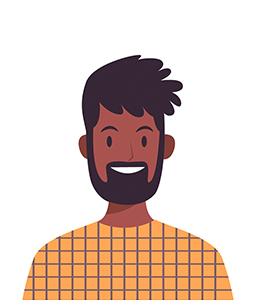 Parashuram Sarda
Bangalore, Karnataka
Nice experience for this tour specifically for our senior citizens. Tour Guide Sharma ji and Driver jitender is very cooperative and helping our senior citizens to step up and step down.Thank you Tripknock and their staff.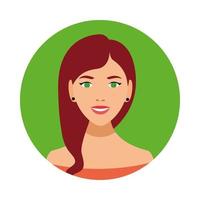 Bhavika Sane
Mumbai, Maharashtra
We had amazing tour varanasi to lucknow... everything was up to mark from pickup ,driver to all sightseeing. Ankit sharma was very good in arranging our trip and making it successful.I would surely make another trip with them.😇😇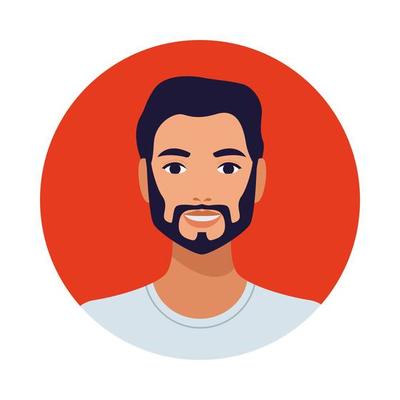 Pamu Sudhakar
Hyderabad, Telangana
I booked Kerala tour package for 6 days from Tripkock. I enjoyed this package including hotel bookings and transportation by Car with good car driver. Especially, Mr. Ankit Sharma was cordinate every day and good communication with me. Very good all the best.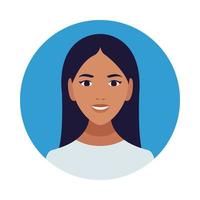 Vyapti
Mumbai, Maharashtra
Thank you team tripknock and Mr Gitesh for arranging and managing our Kerala family trip. We are really thankful for the wonderful experience. Hotels and transport driver both were great. We would really like to have another trip soon with you. Thank you ❤️.