What's exceptional about Madhya Pradesh tour packages!
Madhya Pradesh packages are satisfied with our travel expert to give you an unforgettable experience. The MP tour packages include luxury hotels and travels keeping in mind your budget and preference. The Madhya Pradesh holiday packages can be customized by our liking a detailed itinerary is provided to ignore any type of trouble to the travelers.

The best time to avail a Madhya Pradesh tour package
The time period between Octobers to March is the best time to visit Madhya Pradesh when its nit hot. This time period is the best time to explore the city and the time period of the monsoons is an unpleasant time to explore the city. And the time of summer is very hot and it's not ideal for traveling.


Tourist spots that can be visited with this Madhya Pradesh tour packages
The main tourist attractions of the Madhya Pradesh are the temples, hill stations, national parks, and museums. Madhya Pradesh is covered with beautiful buildings with historical architecture. The travelers can explore Dhuandar falls, Kanha national park, Shri Mahakaleshwar temple, Gurudwara data bandi chhod qilla, Harisiddhi temple Sanchi stupas, Marvel rocks at bhagat, Orchha fort, Ship place (Jahaz Mahal), Ahilybai Ghats and many other tourist spots. There is a number of hills stations in Madhya Pradesh like Pachmarhi. The Madhya Pradesh Pachmarhi tour package gives you tour around the Pachmarhi and you can add more tourist spots to your Madhya Pradesh trip packages.

The Madhya Pradesh outdoor activities are included in the Madhya Pradesh tour package.
Madhya Pradesh allows you to visit different spots to perform different outdoor activities. The outdoor activities in which you can be indulged are cable car ride bhagat, flying fox kewra dam, river rafting Orchha tracking; rock climbing Pachmarhi, parasailing, etc.


Following is the list of ancient places in Madhya Pradesh.
Bhimbethka:-The Bhimbethka is only 30 km (18 miles) away from Madhya Pradesh. The Bhimbethka have more than 500 discovered caves with Neolithic rock paintings. The Sanchi is 46 km away from Bhopal it is a great stupa that covers relics of Gautama Buddha. The place of Buddhist pilgrimage is Sanchi.

Vidisha and Udaygir:-In the northeast of the Sanchi there are Vidisha and Udaygir (8 km or 5 miles) and gyaraspur (50 km or 30 miles) the cradle of Mauryan civilization and the rocks of ancient Grecian.

Satpura and Vindhyan hills:-The south Bhopal is Kipling country and the Narmada Rivers as the Cable between the Satpura and the Vindhyan hills. The Narmada River is one of the greatest rivers of India and now it is the part of one of the largest hydroelectric scheme in the world.

Kanha national park: :-The state top attraction is the Kanha national park Bandhavgarh tours, its sister's sanctuary. This park is the home for deer as it is covered with grassy maidens. The jungles of the national park have several species like leopard, bear, wild cat, deer many others. Kanha is the home for the 12 horned swamp deer. The 12 horned swamp deer was on the line extinction but the great naturalist and the administrator M.K.S. Ranjitsinhji rescued it.

Pachmarhi and Bhedaghat :-The Pachmarhi and the Bhedaghat deserve a special mention. The Pachmarhi is located in the Satpura hills which are in the southeast of the Bhopal. The Pachmarhi is a special place for the nature lovers, rock climber, trekkers, and the Bhedaghat is 22 km away from the Jabalpur. It gives you a spectacular view on full moon night.

Book Your Madhya Pradesh Tour Packages with TripKnock
If you are looking for a memorable Madhya Pradesh tour, TripKnock's MP Tourism packages are the appropriate option for you. Our agents have the largest range of personalized Madhya Pradesh trip packages to match every kind of tourist from Delhi, Mumbai, Chennai, Hyderabad, Kolkata or Bangalore. Discover from over 10 mp tour packages to Madhya Pradesh with best deals as well as discounts. Check out the primary Madhya Pradesh sightseeing tour and trip factors with the range of practical tours and activities included in our Madhya Pradesh tour package.
Why Choose TripKnock?

100%
Money Safe

5,704+
Happy Travellers

450+
Hotels & Transport

150+
Ground Experts

24x7
Customer Support

Discounted
Best Deals
PASSENGER REVIEWS
Take a look at what our travellers have to say about their experience with TripKnock travel arrangements & services.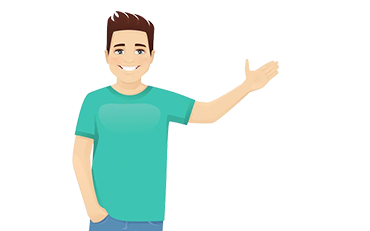 Margi Patel
Anand, Gujarat
Travelling to the unknown places is not easy but TripKnock has made it quite easy for us. Thank you TripKnock and specially Mr. Ankit Sharma for providing us facilities and paying attention towards us.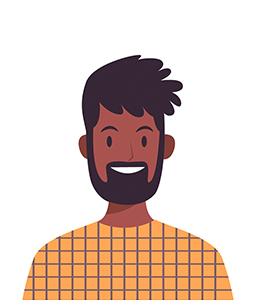 Parashuram Sarda
Bangalore, Karnataka
Nice experience for this tour specifically for our senior citizens. Tour Guide Sharma ji and Driver jitender is very cooperative and helping our senior citizens to step up and step down.Thank you Tripknock and their staff.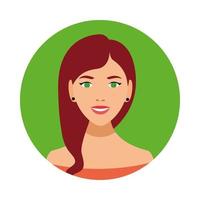 Bhavika Sane
Mumbai, Maharashtra
We had amazing tour varanasi to lucknow... everything was up to mark from pickup ,driver to all sightseeing. Ankit sharma was very good in arranging our trip and making it successful.I would surely make another trip with them.😇😇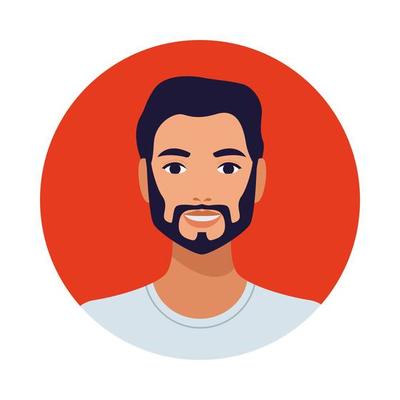 Pamu Sudhakar
Hyderabad, Telangana
I booked Kerala tour package for 6 days from Tripkock. I enjoyed this package including hotel bookings and transportation by Car with good car driver. Especially, Mr. Ankit Sharma was cordinate every day and good communication with me. Very good all the best.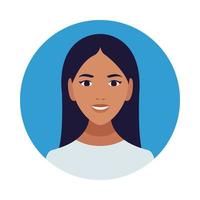 Vyapti
Mumbai, Maharashtra
Thank you team tripknock and Mr Gitesh for arranging and managing our Kerala family trip. We are really thankful for the wonderful experience. Hotels and transport driver both were great. We would really like to have another trip soon with you. Thank you ❤️.