Top & Best Malaysia tour packages to create unforgettable memories Malaysia, a country of vivacious culture and colours. It is a Southeast Asian nation that dwells in areas of the island of Borneo and the Malay Peninsula. It has astonishing blend of Indian, Malay, European and Chinese culture along with fantastic rainforests and beaches which enhances its amazingness. Kuala Lumpur- the capital city has bustling shopping areas and colonial organizations. In your Malaysia tour package, you are going to explore beaches of Mount Kinabalu to Langkawi. Seasoned time or we can best time to visit Malaysia is likely from March to October when there is less humid outside and with light rain showers.
Charmed with amazing array of different shades of nature, Malaysia is an everyone's dream Island. Just go on a Malaysia trip and hide in the lap of nature- escape from today's busy life. This land is always going to fascinate you with its ideal nature significances and décor.
The Culture of Malaysia Malaysian culture is unique convergence of Chinese, Thai, Malay and Indian culture and this has made an idiosyncratic Malaysian Uniqueness. Malaysia is a perfect tourist destination which has blend of modern inspirations and old heritage, which you can observe in their iconic cuisine and lifestyles. This land is renowned for one of the most untouched beaches with crystal pure sea water and famous for its water sports. You will experience this gem during your holidays in Malaysia. The culinary of this country is unforgettable specially its different varieties of sea foods. Lot of people come here for honeymoon trip because of its amazing tourist destinations. Explore online to get budget friendly and awesome Malaysian trip.
The Seasons and Geography Malaysia a Southern east Asian country which is sharing its naval boundaries with Indonesia, Brunei, Singapore, Vietnam, Philippines and Thailand. The Malaysia has generally two monsoon periods. The Northeast monsoon falls in month of November to March and the Southwest Monsoon is from ending May to September. Going to trip to such destination which has compactible features of both sightseeing and seasons can be very stimulating. Even though people call it a desirable destination for all. The Experience Malaysia holiday package becomes more charming when we get the glace of coral while taking ride of glass bottom boat. Exploring Malaysia shows us different shades of it. It is a package destination which something for everyone- it has all flavours of life. This country can come in your hit list for exploring at very genuine prices with our online Malaysia packages. Its has been found that Malaysia comes in top 5 destinations which mainly Indians travels. How to travel Malaysia We can travel to Malaysia via railways, roadways and airways from all over the world. Those who are longing to travel to Malaysia can be there very effortlessly. As this is very close to India, Malaysia is one of the most preferred visiting destinations for Indians. Very often Indian people plan and go for Malaysia holiday packages. There are lots of airlines connecting major cities of India to Malaysia, Singapore, Thailand, Vietnam, Indonesia etc. Because of easy mean of transportation in between Malaysia and India with abundant pleasing feature, Malaysian trips are highly in petition. But before taking up Malaysia holiday package one should first undertake its itinerary. So, as you plan your holidays be sure not only adding on the famous destinations of Malaysia but also take a look towards exciting and virgin tourist spots of Malaysia. One who has soft corner for nature can explore untouched beaches of Malaysia where you will fall in love with clear water and soothing environment. Best time of visiting Malaysia. The climate of Malaysia is equatorial because if its immediacy to the equator. All most every part of Malaysia are observing equatorial weather that makes days fierier and night cooler. Malaysia relics humid and hot for all most whole year. Since water bodies are near by it, so evening time is generally having cool and lovely breeze. Through out the year the temperature remains in between 20 to 30 degree Celsius. In your Malaysia tour package, you are going to experience that the temperature of Malaysia is neither too hot nor too cool throughout the year due of its closeness to equator.
June to August (summer season)-:In Malaysia you are going to experience hot summers from the starting of June and goes up to August. The temperature is very high during these three months. On average the temperature during this time can range from highest 32 degree C and lowest may go to 25-degree C. Heavy rainfall is experienced during August and tiniest amount of rainfall are there during June and July. Climatic condition during these months remains dry, which excite tourist for doing adventures and sports activity. So, if your will is to do something adventurous so this is the best time of visiting Malaysia for you. During June very famous festival of Malaysia, the Gawai festival takes place. So, you are very fortunate if your trip is during this month of the year.
September to November (Autumn Season)-: When we talk about autumn season in Malaysia, it starts from September and end in November. During these months Malaysia has monsoons. The highest temperature during this time goes up to 31 degree C and lowest comes to 25- degree C. Because of high temperature, there are lots of rainfalls. The forest becomes dense, greenery is everywhere and beauty of waterbodies is boosted. If you are on a Malaysia tour package during this season time, your eyes will be treated with green lush everywhere. It is the withhold season of every adventure searchers, which makes the country less crowded and you can cherish a pacific vacation. Keeping an umbrella with you always is must because little rain shower is expected anytime. Beaches and museums are the best places to visit during this month of year in Malaysia.
December to February (winter season)-: In Malaysia winters are observed during December to February. During winters temperature ranges from 25 degree C to 32- degree C. Distinct from other winter season, in Malaysia during winters we have heavy rainfall for full days and nights. The temperature comes down because of these rainfalls. If you trip to Malaysia is during this month of the year than must visit place is west coast of Malaysia.
During this season, festivals like Christmas and new year is celebrated with great gusto. Some other festival like Chinese New Year and Hari Raya Thaipusam is also observed. This season is great time to have a luxury and rejuvenating vacations.
List of places to be visited in your Malaysia holiday package Kuala Lumpur the capital city has so many iconic destinations that upgrade your travel experience. Depending on your taste you can visit the tourist or nature places filled with ecstasy and adventure. Malaysia has lot of things for your best trip.
1. Batu Caves-: A trip to Malaysia has lots of things for your trip. No matter whether a traveller is history fanatic or a religious person, visiting Batu caves is perfect destination for you. One of the most renowned shrines of Malaysia, chockfull with natural beauty. Excavation to its numerous caves and explore the heritage of Malaysia.
2. Langkawi-: The island of Langkawi is famous place to do thrilling activities, relish the nightlife and water sports like snorkelling, banana boat rides, scuba diving and parasailing. Hike up to top of its splendid mountains and savor a bird's-eye view that is fantastic. And who is not epinephrine junkie, they can enjoy shopping, cool breezes and mouth-watering cuisines here.
3. Aquaria KLCC-: If you are going on a Malaysia Tour package than you are very luck as you are going to witness the world's largest Aquarium. There are more than 5000 marine and freshwater creatures, having seahorses, garfishes, lethal, giant groupers, sea snakes and carry on.
4. Petronas Twin Towers-: Being one of the largest and most famous architectural aces in the world, Petronas Twin Towers attracts thousand of tourist all over the world. It has 88 stories and it's headquartered also have food courts and shopping complexes which gives travellers a ball time.
5. Sunway Lagoon Theme Park-: One of the most renowned places in Malaysia, the Sunway Lagoon Theme park is situated in Petaling Jaya. The area of the theme park is about 88 acres and it has 5 parts known as Wildlife Park, Extreme Park, Water Park, Scream Park and Amusement park.
6. Menara Kl Tower-: In Kuala Lumpur the iconic tower Menara Kl Tower is situated. Its main function is telecommunication and broadcasting. It is 421 meters high and it has an observation floor in it which gives panoramic interpretation of whole gleaming city of Kuala Lump. It is 4th world longest tower for telecommunication.
7. George Town-: It is a beautiful city of Malaysia which is situated at Penang Island. It is well known for its colonial buildings, incredible skyscrapers and mosques. And some of tourist spots are there which introduces you to yourself.
8. Kota Kinabalu-: It is an amazing coastal town in Malaysia that comes in must visit destination. It has number of tourist desirability, some of the places are Manukan Island Resort, Lok Kawi wildlife park, Mamutik Island, Kota Kinabalu city and many more.
9. Malacca-: It's a treat destination for architecture lovers and history buffs. As evening starts its streets starts turning in vivacious night markets. In your Malaysian trip you must visit these places of Malacca like Jonker Walk, Melaka Sultanate Palace, A'Famosa, Melaka Menara Taming Sari etc.

Why Choose TripKnock?

100%
Money Safe

5,704+
Happy Travellers

450+
Hotels & Transport

150+
Ground Experts

24x7
Customer Support

Discounted
Best Deals
PASSENGER REVIEWS
Take a look at what our travellers have to say about their experience with TripKnock travel arrangements & services.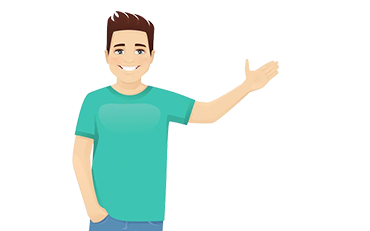 Margi Patel
Anand, Gujarat
Travelling to the unknown places is not easy but TripKnock has made it quite easy for us. Thank you TripKnock and specially Mr. Ankit Sharma for providing us facilities and paying attention towards us.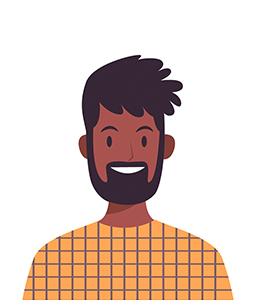 Parashuram Sarda
Bangalore, Karnataka
Nice experience for this tour specifically for our senior citizens. Tour Guide Sharma ji and Driver jitender is very cooperative and helping our senior citizens to step up and step down.Thank you Tripknock and their staff.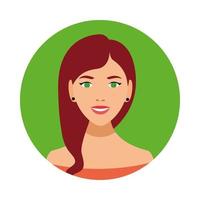 Bhavika Sane
Mumbai, Maharashtra
We had amazing tour varanasi to lucknow... everything was up to mark from pickup ,driver to all sightseeing. Ankit sharma was very good in arranging our trip and making it successful.I would surely make another trip with them.😇😇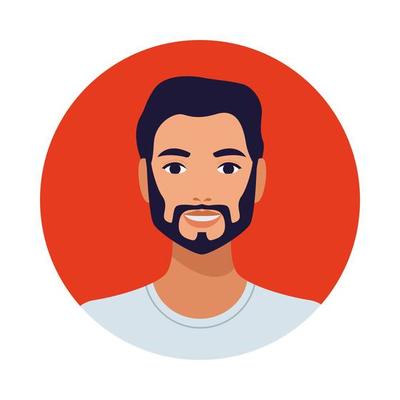 Pamu Sudhakar
Hyderabad, Telangana
I booked Kerala tour package for 6 days from Tripkock. I enjoyed this package including hotel bookings and transportation by Car with good car driver. Especially, Mr. Ankit Sharma was cordinate every day and good communication with me. Very good all the best.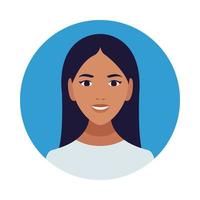 Vyapti
Mumbai, Maharashtra
Thank you team tripknock and Mr Gitesh for arranging and managing our Kerala family trip. We are really thankful for the wonderful experience. Hotels and transport driver both were great. We would really like to have another trip soon with you. Thank you ❤️.