Explore the Oldest Inhabited City of India With TripKnock's Affordable Varanasi Tour Packages
Discover the city of spiritualism, Varanasi, located in the center of the Ganges valley of North India. This Eastern part of U.P. offers a unique combination of physical, metaphysical, and supernatural elements. Those planning to explore the beauty of faiths, religions, and cultures in Varanasi must browse
TripKnock's
Varanasi Tour Packages
.
Welcome to TripKnock Varanasi Ayodhya Tour Package
Visit the holiest Kashi Vishwanath Temple, and calm your mind and soul! Step into the Banaras Hindu University to learn all about ancient learning in India. Take a trip to Sarnath to learn about Buddhism. When you
book our Kashi travel packages
, there are many more things and places to explore in Kashi. TripKnock's standard tour package includes transport, hotel accommodation, meals, toll taxes, parking fees, and transfers. Our
Kashi yatra package
is one of the most trusted and affordable. We strive for customer satisfaction and to deliver unforgettable memories to our guests. So, when you plan a visit to Varanasi pilgrimages & experience the pious Hindu religion, remember us! Allow us to make your trip a memorable one.
Check out our exclusive Varanasi Sightseeing Tour Package for rituals
The love and union of two people can be celebrated best with the Varanasi honeymoon holidays. Take a week's holiday immediately after your wedding and celebrate your marriage amidst the romantic weather and the beautiful landscape of Varanasi. TripKnock has handcrafted exceptional
Varanasi packages for rituals
. Take blessings in Varanasi Temples, enjoy morning boat rides in the Ganges River, and shop at Varanasi's local market. What could be better than visiting this beautiful tourist attraction with your better half? Quality time is what our Varanasi tour packages have to offer you. TripKnock books warm and cozy honeymoon suits, arrange comfortable transport and offer other customized services per your needs. Honeymoon is the time to make the love bond strong! On this voyage to Varanasi, visit the fantastic restaurants and appreciate the delicious local cuisine. You can also explore fascinating shopping destinations.s
Banaras – The City of Ghats & Gods: Build Pious & Calm Memories
Banaras is one of the most amazing places to plan a trip. You can explore the oldest history and tradition when you book
TripKnock's
Banaras tour package
. A tour to Banaras is incomplete unless you attend the soothing Gange Aarti. For tourists coming to Banaras, we include the Ganga Aarti tour performed every evening at the Ghats. The oldest Indian city brings forth a unified beauty of Hinduism and Shaivism. In Sarnath, Buddha first performed a sermon. Our spiritual tour package covers all such places. Make sure you plan a trip to Banaras and take a dip in the river Ganga to wash away sins!
Best time to Plan for Banaras Trip
Before you book our
Kashi tour package
, it is crucial to know when to visit the holy city. The best time to plan Banaras's trip is between November and March. These five months are usually rainless, with clear and moderate climate conditions. Moreover, it is best to photograph Varanasi as dry weather allows better views. Around late January to early February, Varanasi experienced a little rain. And Apr to mid-June is quite hot with dry climatic conditions. What is the specific best time to visit Kashi? Continue reading!
Varanasi During Winter (November to March) -: Look no further than November to March to visit Kashi. You can make the most of your trip to Varanasi in the winter season. The average temperature fluctuates between 5 degrees Celsius to 15 degrees Celsius. Enjoy the boat rides on the Ganga, visit the holy temples, and explore the high-spirited city for an unforgettable vacation! In winter, our Banaras tour package includes cultural walks through residential areas, street food outings, and great Hindi festivals. Take immense pleasure in touring the spiritual Ganges and Golden Triangle.
Varanasi in Summer (April to June) -: Summer marks its presence in Varanasi from April and lasts till June. TripKnock's Kashi yatra package in summer covers a walk through Panchganga Ghat, Dashashwamedh Ghat, and Kashi Vishwanath Temple. In Banaras, summer is usually dry, sunny, and humid. The average temperature ranges from 32 degrees Celsius to 46 degrees Celsius. Due to the hot weather, tourists typically prefer something other than summer for sightseeing.
Varanasi in Monsoon (July to September) -: Monsoon strikes this state from July till September. The temperature falls during monsoon, with showers of rain. If you plan a trip to Varanasi during the monsoon season, carry rain gear, shorts, and sandals. Tourists prefer monsoon for a trip to Banaras because the city's natural beauty reflects between July and September. Visit Lolark Kund, sit on a boat to explore Tulsi Ghat, indulge in Ghat Photography, and skyline the Alamgir Mosque during the fresh monsoon climate.
What are the best places to explore on a trip to Varanasi & nearby tourist places?
The best of Kashi trip packages at TripKnock features the top sightseeing places in Varanasi, including Vishwanath Temple, Dhamek Stupa, Ramnagar Fort, Gaya, Ayodhya, Allahabad, and many more! Let's take a quick dive into the best places to visit in Banaras:
Vishwanath Temple-: When in Banaras, travel four miles to reach Shri Kashi Vishwanath Temple. The temple is a spiritual attraction around located near the Manikarnika Ghat. It is dedicated to the Hindu deity Shiva. Popularly known as "The Golden Temple," Vishwanath temple is the holiest place in India. Book our Kashi Vishwanath tour package to seek Lord Shiva's blessings! Also, explore and admire the distinctive design of the hundred years old temple
Ayodhya -: TripKnock's Varanasi Ayodhya tour package will take you to favored areas here. During the tour from Banaras to Ayodhya, tourists can visit temples, see the holy Aarti, and explore the Buddhist spot of Sarnath, near Varanasi. You can also visit the Ram Janmabhoomi and Laxman Ghat at Ayodhya.
Gaya-: Explore the excellent destinations in Gaya with our Kashi Gaya tour package. Gaya is located in South Bihar. The place holds immense historical significance. Thousands of tourists get attracted to the state. Get a chance to visit The Mahabodhi temple, Chinese Temple, Root Institute for Wisdom Culture, and Vishnupad Temple in Gaya. You will be left spellbound by the architectural masterpieces & Indian philosophy found at Gaya.
Ramnagar Fort-: Located 10 km from the downtown of Varanasi, Ramnagar Fort is known for its historical marvel. When you plan a trip to Banaras, you ought to take advantage of this renowned historical site. Within the compound of the fort, you can sightsee a museum and a temple. The temple is devoted to Ved Vyas & Lord Hanuman. The museum exhibits a rich and unique diversity of vintage cars and ivory works.
Allahabad -: TripKnock's Varanasi Allahabad tour package is made to meet those who want to visit the two most sacred cities. Arrive at Banaras airport. Local tour guides will guide and transfer you to your hotel. Later in the evening, drive to the river Ganges bank. Our Varanasi sightseeing tour includes a private boat ride to see a mesmerizing evening aarti ceremony. Allahabad is 3-4 hours away from Varanasi. We transfer tourists to Allahabad. Here, you can have fun by participating in the day excursion. Visit Hanuman Temple, Anand Bhavan, and Triveni Sangam with your friends and family. Finally, drive back to Varanasi and stay overnight in comfy accommodation.
Dasaswamedh Ghat-: The lively atmosphere of the Dasaswamedh Ghat will bring calmness to you. This tourist gets attracted to this place because of the collection of flower sellers, boat rides along the Ganges River, and priests chant. Sit down in Banaras and watch the Ganga Aarti every night at the Dasaswamedh Ghat.
Things to Do in Varanasi for Tourists
On this voyage to India's oldest city, you can taste a variety of snacks Jalebi Kachori, Chaat, Golgappa, and crispy puri with sabzi. Also, try Indian classic tea and lassi.
Wake up and indulge in an early morning boat ride on the Ganga. Enjoy the scenic beauty unfolding on the river's banks.
Choose a location and listen to the sounds of chants and bells emerging from the temples. You can also snap pictures with the cityscape in the background.
Embark on sightseeing the Jantar Mantar. You will be surprised at the accuracy of its instruments like the Samrat Yantra, Digamsa Yantra, Chakra Yantra, Nadivalaya, and Daksinottara Bhitti Yantra.
Visit the eye-catching Ramnagar Fort built by the King of Banaras, Raja Balwant Singh. The fort will offer you details about Mughal architecture.
Remember to witness the wonder of brocade weaving. Watch the weaving of cotton yarn and real gold and silver threads on a traditional wooden loom.
Things to Do in Varanasi for Tourists
Whatever
Kashi Varanasi tour package
you select is covered with handpicked accommodations for different travel categories, from customized to family/friend gateways. You are just a step away from experiencing the spirituality of India in its most lively form! Book
TripKnock's
Varanasi travel package and get great insights on a personalized journey to India's oldest city.
Why Choose TripKnock?

100%
Money Safe

5,704+
Happy Travellers

450+
Hotels & Transport

150+
Ground Experts

24x7
Customer Support

Discounted
Best Deals
PASSENGER REVIEWS
Take a look at what our travellers have to say about their experience with TripKnock travel arrangements & services.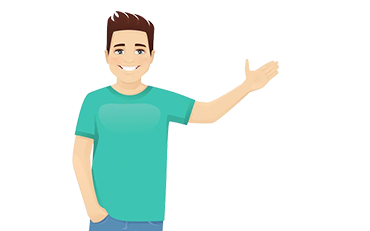 Margi Patel
Anand, Gujarat
Travelling to the unknown places is not easy but TripKnock has made it quite easy for us. Thank you TripKnock and specially Mr. Ankit Sharma for providing us facilities and paying attention towards us.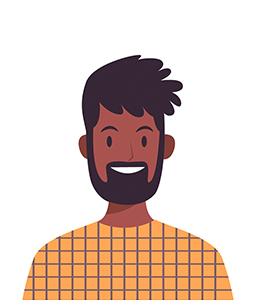 Parashuram Sarda
Bangalore, Karnataka
Nice experience for this tour specifically for our senior citizens. Tour Guide Sharma ji and Driver jitender is very cooperative and helping our senior citizens to step up and step down.Thank you Tripknock and their staff.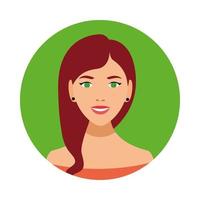 Bhavika Sane
Mumbai, Maharashtra
We had amazing tour varanasi to lucknow... everything was up to mark from pickup ,driver to all sightseeing. Ankit sharma was very good in arranging our trip and making it successful.I would surely make another trip with them.😇😇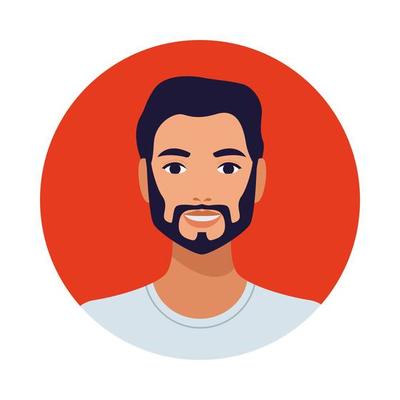 Pamu Sudhakar
Hyderabad, Telangana
I booked Kerala tour package for 6 days from Tripkock. I enjoyed this package including hotel bookings and transportation by Car with good car driver. Especially, Mr. Ankit Sharma was cordinate every day and good communication with me. Very good all the best.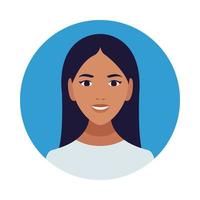 Vyapti
Mumbai, Maharashtra
Thank you team tripknock and Mr Gitesh for arranging and managing our Kerala family trip. We are really thankful for the wonderful experience. Hotels and transport driver both were great. We would really like to have another trip soon with you. Thank you ❤️.