Book Maldives tour package from India to create best memories
Maldives, officially named as the Republic of Maldives is an island country with 1 percent land and 99 percent water, situated in the south west of Sri Lanka and India in the Indian Ocean. Maldives holiday package is an ideal choice for travellers ranging from honeymooners to families and solo travellers. Fluctuating in the Arabian sea, the Maldives is a fantastic country that vaunts of ultramarine waters, extensive aquatic life, white sand beaches, palm-lined islands, opulent restaurants, busy market, and well-appointed resorts. TripKnock ensures to give you best Maldives tour package from India that will be in your memories for lifespan. Once you visit this country, you are going to get the experience like nowhere else. Crystalline pure white seashores, clear greenish blue waters, magical surrounding covered with palm all around. It like a piece of heaven on earth. It is among the popular destinations on the earth with its completely unblemished magnificent seashores, tropical encompasses, selected island resorts, dazzling climate, and heart-warming water which hold tun of energetic aqua life.
Holiday tour to Maldives
Maldives is everyone's dream destination. It has enormous number of coral island and wide-ranging coral reefs making the Maldives an exceptional spot for couples longing to coddle in some adventure during Holidays in Maldives. It can be an amazing opportunity to go underwater and feel the thrill of doing adventure of scuba diving, diving or surfing with hammers, snorkelling, and whirling with whale sharks, Maldives tour package has everything to provide you true feeling of enjoyment for lifetime. And do not we upset if you are one of them who just want to sit back and enjoy the growing grass, running water and cool breeze touching your feet, Maldives is for you too. It is one of the best options for leisure holidays.

Nothing is more relaxing than chilling in a private pool villa or soothing jacuzzi, having succulent wine in your partner's company or planning for a dinner night to experiment different cuisine in your honeymoon in Maldives. Spend your evening walking down the beaches and enjoy the nightfall. For party animals, nightlife of Maldives waits eagerly.

Best time to visit Maldives
Climatic conditions in this island are very complex. Throughout the year Maldives has hot summers and during the month of June and July there is heavy rain showers. The monsoon in Maldives does not come at some particular period of the year, it strictly depends on the direction of the breeze. If the wind is flowing from south west than monsoon is from May to October and if the direction is northwest than monsoon is from November to April. It is highly indorsed to keep an umbrella and some waterproof stuff while traveling to this tropical country.
Dry season- In the Maldives, the dry season starts with the starting of month December and keep continuing till the end of February. It is the best season of visiting Maldives so book in advance along with airfare to grab the best deal. This is best time for leisure lover travellers to run away from day-to-day hectic routine and relax in such exotic surrounding and beaches. The sun shines bright and the sky is crystal blue and without clouds, sometimes or we can say very rare rain showers takes place make it a delighted and peaceful destination.
Wet Season - Someone whose heart, body and soul needs the treat of water sport, must visit Maldives during we season. Wet Season in Maldives is from March to October, and the best time to visit Maldives. Scuba diving in the crystal-clear water with windsurfing, kitesurfing, jet-skiing and many more, do not miss the chance of doing these all. TripKnock helps you to book these activities with your Maldives package so that you can get the thrilling experience.
From this you can choose the preferred month for your trip to Maldives according to your choice. Do not waste your time and just book your Maldives holiday package from India today from us and give us this privilege to customize your trip and help you to make memories for lifetime.

The way of reaching Maldives from India
By Air- To travel to Maldives from India by air is the most convenient, fastest, economical and easiest way. Try to book your air tickets earlier to get budget friendly tour package and having cost cutting in your package. International Airport of Maldives is named as Ibrahim Nasir International Airport situated in Male. There are direct flights from Bangalore and Kochi to Ibrahim Nasir International Airport. The international flights which are operated to this tranquil island country are Qatar Airways, Thai Airways, Sri Lankan Airlines, SilkAir, Jet Airways, Bangkok Airways, Etihad Airways, Singapore Airlines, Cathay Pacific and British Airways.
By Sea- If you want to have a dreamy journey, exploring the marine life and want to devote time in relaxation with fun, no restrictions and freedom, then best way of travelling to Maldives is via Sea for you. There is a cruise working from Kochi to Male, it takes the time of 3 days for whole journey. You need to book it earlier to delete the last time hustle and most appropriate time of taking water transport is in between November and April. So, plan your holiday in such manner so that you can add on extra 3 days in your trip.

Maldives Earth's Paradise
Maldives is comparable to other tropical ecologies which have limited land faunae. But the shielding coral reefs everywhere each island have made brilliant sunken gardens that are having ton of multicolour corals, shells and fishes. For its individuals, being in the nautical environment has been grim. Archaeological found its inhabitation is 4,000-year-old. You will find there about two lacs local people who replicate a miscellaneous blend of Malaysian, Indian, African and Arabic, even shown on their face. If we go through the history Maldives was set free after 50 years curse of Portuguese decree in the 16th century.

Honeymoon in Maldives
Maldives is an island renamed as the 'heaven on earth'. Your age does not matter while you are on your Maldives holidays, you are going to enjoy to the fullest, whether it is a family trip or a holiday trip with your companion. This place follows a rule of one resort on one Island, so before planning your honeymoon you must investigate the matter what kind of resort it is, whether it suits for family trip or you can enjoy there with your spouse. There are so many resorts and hotels in Maldives where you can go with your family, friends, with a group, and number of games are also arranged for children of all ages so that you can spend quality time with your family. TripKnock is an astonishing base which makes your trip to Maldives a complete package of enjoyment, experiences and memories.

Food in Maldives
The food you will find in Maldives is heavily influenced by its adjacent countries, Such as Sri Lanka and India. The crowds of Maldives are affectionate towards ingredients like coconuts, fish, millet, tubers and breadfruits. With time the is a dramatic modification in the cuisines of Maldives, it is now a fusion of different kind of cuisines influenced by the settler from old vocation and the visitors who have added some taste and flavours to the delicacies. But most of the food dishes are made of sea food, a treat for sea food lovers.

Places to be visited in your Maldives tour Package
There is no end of the list of places to be visited during your Maldives holiday package. Some of them are Kudahuvadhoo, FuaMulaku, Maldives National Museum, Mirlhi Island, Nalaguraidhoo beach and Grand Friday Mosque etc. Let us go through the list of places to be visited during Maldives trip.
1.Huvahendhoo Island- For an invigorating experience in the middle of conspicuous calm water, travel to Huvahendhoo Island. Encircling a beach resort and spa, pleasant restaurants and luxury rooms, here one is going to spend a cherishing time.
2.Sun Island- Sun island its actual name is Nalaguraidhoo Island is popular for its serenity, crystal pure water and natural gorgeousness. The turquoise water, lush greenery, shimmering sands, surreal surroundings and bright sun make this land an ideal place for relaxation and some quality time. You can enjoy spa sessions at several spa centres and resorts for rejuvenating your soul, mind and body.
bananas, coconuts and many more in the list of vegetable and fruits. Water sport lovers can cherish their time and can-do scuba diving on the twinkling water of this Island in your Maldives holidays from Mumbai, Bangalore, Hyderabad, Delhi and other major cities of India.
Maldives is more about spending leisure time than visiting various destinations and beaches. In this framework, a well-planned and good holiday package must have couple of relaxation days along with days exploring the several beaches and destinations.
4.Alimatha Island- This Island among the list of must visit Island during Maldives tripfrom India. Its sandy beaches are great space for playing Volleyball under the sun kissing day. It is popular for its glittering waters where you can do snorkelling, diving and boating. Tourist can revitalise their body, soul and mind with different kinds of massages and spa available there.
5.Male - The known capital island state of Maldives is in the must visit place in your Maldives holiday package. It is popular as it serves as the residence of Royal Kings and named as King's Island. To explore the culture of the Maldives one should visit this Island Male. One can delight the resident culinary here along with sightseeing and Shopping.
6.Artificial Beach- It is a man-made beach in Male and among the list of most beautiful beaches in Maldives. Artificial beach is in the shape of a crescent and has a hypnotic view. This is very renowned among tourists and travellers. The depth of the water in Artificial beach is not so deep as you get to see in natural beach. Because of this reason it is best option for swimming too. You can enjoy several activities like sip a mug of tea or coffee, bbq on the beach sides and do electrifying water sports.

Why Choose TripKnock?

100%
Money Safe

5,704+
Happy Travellers

450+
Hotels & Transport

150+
Ground Experts

24x7
Customer Support

Discounted
Best Deals
PASSENGER REVIEWS
Take a look at what our travellers have to say about their experience with TripKnock travel arrangements & services.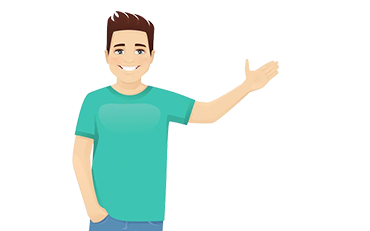 Margi Patel
Anand, Gujarat
Travelling to the unknown places is not easy but TripKnock has made it quite easy for us. Thank you TripKnock and specially Mr. Ankit Sharma for providing us facilities and paying attention towards us.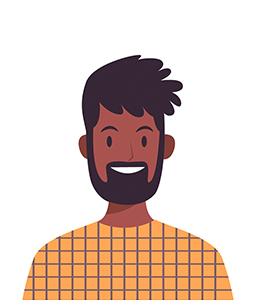 Parashuram Sarda
Bangalore, Karnataka
Nice experience for this tour specifically for our senior citizens. Tour Guide Sharma ji and Driver jitender is very cooperative and helping our senior citizens to step up and step down.Thank you Tripknock and their staff.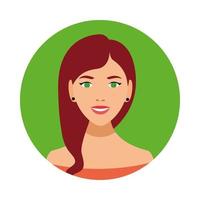 Bhavika Sane
Mumbai, Maharashtra
We had amazing tour varanasi to lucknow... everything was up to mark from pickup ,driver to all sightseeing. Ankit sharma was very good in arranging our trip and making it successful.I would surely make another trip with them.😇😇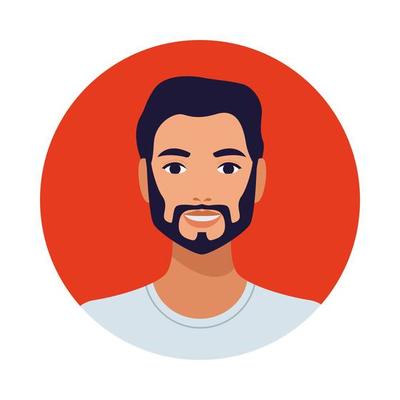 Pamu Sudhakar
Hyderabad, Telangana
I booked Kerala tour package for 6 days from Tripkock. I enjoyed this package including hotel bookings and transportation by Car with good car driver. Especially, Mr. Ankit Sharma was cordinate every day and good communication with me. Very good all the best.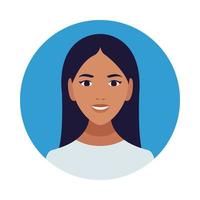 Vyapti
Mumbai, Maharashtra
Thank you team tripknock and Mr Gitesh for arranging and managing our Kerala family trip. We are really thankful for the wonderful experience. Hotels and transport driver both were great. We would really like to have another trip soon with you. Thank you ❤️.